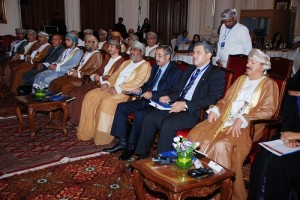 This year's international GOM Conference will be held from September 9th-12th, 2013 in Braunschweig, Germany. The four day event has developed into a well-established platform to meet experts in measurement technology as well as decision makers from well-known industrial companies and research institutes.
During the international lecture programme managers from notable companies show from firsthand experience, how the implementation of optical metrology solutions reduces development times, improves process safety and optimises production processes. The conference also offers industry specific workshops with live demonstrations. In addition, a technical exhibition gives participants the possibility to deepen their knowledge of optical measuring techniques and exchange experiences with experts.
This year's conference takes place for the 11th time and has two main emphases – material and component testing as well as 3D coordinate measurement. Last year, the event attracted more than 600 visitors from 40 different countries. The conference offers insights on latest developments of optical 3D measurement technologies, such as the increasingly important automated inspection in production-related quality control.
As a global industry partner GOM has more than 20 years of experience in developing and distributing optical 3D measurement systems. The main applications are material and component testing, 3D coordinate measurement and quality control. All over the world GOM systems are used in the automotive industry, aerospace industry and consumer goods industry as well as by their suppliers.
More Information : www.gom-conference.com