Players in China report that local PP and PE markets have opened the post-holiday period on a softer note due to high stock levels resulting from the fact that producers generally maintained their operating rates over the holidays while many buyers are yet to return to the market as per the pricing service of ChemOrbis. Most converters are expected to resume their operations next week, with some sellers feeling hopeful that supply concerns will begin to fade once more buyers return to the market.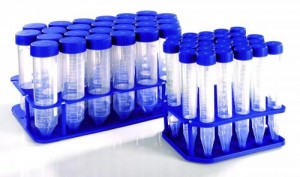 A distributor based in Yuyao stated, "We have heard that local stock levels for PP and PE stand at around 1.2 million tons. We received lower domestic PE prices this week and we anticipate seeing further reductions in the coming week as most buyers will not return to the market before next week." Another distributor also placed current supplies of domestic PP and PE at over 1 million tons. "In addition to the large volume of local cargoes, we hear that there are also large shipments of Iranian cargoes which will be reaching the ports soon. We are not replenishing our stocks for now as we think that more attractive prices will become available next week," the distributor commented.
A third distributor based in Ningbo also reported seeing ample stock levels in the domestic market, adding that prices are also facing pressure from competitively-priced coal-based PP. "Coal-based PP usually trades at a discount of around CNY100-200/ton ($17-33/ton) compared with other materials and competition from these sources is intensifying downward pressure on the local market," the distributor said.
An agricultural film manufacturer reported receiving offers for domestic materials with CNY100/ton ($17/ton) decreases for HDPE film and CNY300/ton ($50/ton) reductions for LDPE and LLDPE film. "We did not make any purchases this week as we think that prices will see further declines next week. We are in no rush to purchase as we are operating at below normal rates due to the fact that many of our employees have not yet returned from their vacations," the converter stated.
According to ChemOrbis, while demand has been sluggish in the first week after the holidays, players are divided as to the demand outlook for the remainder of February. Some sellers are hopeful that activity will pick up in the coming week as more buyers return to the market while other players are not hopeful of seeing much revival in activity before March. "We do not expect to see any real improvement in demand before March as converters typically struggle to resume full operations after the Chinese New Year.
Some companies experience workforce turnover as high as 50% right after the holidays as employees move to new firms after their vacations," an agent of a Chinese producer reported. A distributor based in Xiamen sounded a more optimistic note on the demand outlook for the second half of February. "There are currently high stock levels in the local market, but we believe that these stocks will be digested soon as buyers will begin replenishing their stocks in the coming week," the distributor said.