H. B. Fuller Company, an adhesive supplier based in the US, introduces the Flextra Fasta SF9700/XR1000, its latest laminating adhesives for flexible packaging converting.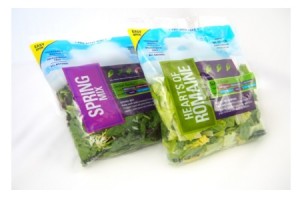 According to its announcement, the new material offers fast cure time and fast time to fill safely with food, even for difficult applications, such as barrier-to-barrier laminating compared without sacrificing appearance with conventional solventless adhesive systems.
"Speed, safety and performance have become our mantra for the flexible packaging industry," said Joe Tuso, H.B. Fuller North America Sales Director, Converting. "With the unmatched speed of our new Flextra Fast system, we are bringing new opportunities to converters for faster delivery times and, even more importantly, a critical benefit for their customers to more quickly fill flexible packages safely."
The new Flextra Fast product accommodates line speeds up to 1,200 feet per minute (fpm) with 800 fpm on barrier-to-barrier laminations, slits in as few as six hours and offers PAA decay and pouching in as little as one day, says the company. With film and pouch at full performance in one day, packaging is safe for filling with foodstuffs 24 hours after laminating. The Flextra Fast SF8700/XR1000 system is suitable for PET/PE(EVOH), OPA/PE(EVOH), OPA/Alu high barrier systems.
Along with the complete line of Flextra formulations, Flextra Fast adhesives can be put to the test on H.B. Fuller's production-scale Nordmeccanica Super Combi 3000 laminator at its St. Paul, Minnesota, the US facility. The Nordmeccanica laminator can run trials of solvent-based, solvent-free and water-based laminating adhesives, offers primary and secondary in-line corona treatment and produces cure-laminated rolls as wide as 52″, adds the company.
Source: http://www.adsalecprj.com/Publicity/MarketNews/lang-eng/article-67005625/Article.aspx