AHMEDABAD: Indore based Green Earth Innovations (GEI), today staked claim that its Indian patented technology for extraction of fuel from plastic waste, is ready for commercialisation.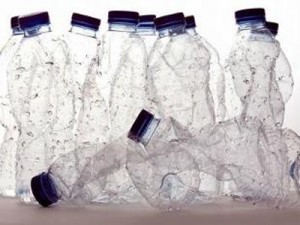 "We have reversed the chemistry to extract fuel from plastics. Plastic is by-product of hydrocarbon, our innovation has reversed the process-thermal de-polymerisation-to manufacture oil from plastic using a catalyst," claimed Manoj Sharma, promoter of the company.
"The Indian Institute of Petroleum, Dehradun has certified our technology, and we have been granted an Indian patent for it," he claimed.
"Using this low cost technology all grades of plastic can be used to extract fuel, barring PVC and pet bottles," Sharma said adding that conversion cost by the plant works out to be Rs 7 per one kg of plastic waste.
"The fuel extracted from plastic waste using our technology can be used to run Bharat stage-II vehicles and also for industrial purposes like running DG sets, heavy pumps, hot mix plants," he claimed, while demonstrating the technology.
"The extracted fuel from plastic waste is equivalent to diesel," Sharma claimed.
"The plant for extraction can be set up with capacity ranging from 1 metric tonne (MT) to 30 MT per day and 1,000 litres of oil can be extracted from 1 MT plastic waste on daily basis," he claimed adding that one 1 MT capacity plant can produce 1,000 litres of oil in three hours.
The company, a joint venture between Jadavpur University Kolkata ex-professor Nilachal Bhattacharya, and Sharma, has set up a plant of 10 metric tonne (MT) capacity based on this technology, on the outskirts of Indore in Madhya Pradesh.
The company is now offering technology on franchise model, claiming it to be an environment friendly solution for the disposal of plastic.
Source:  economictimes.indiatimes.com