SHANGHAI : According to BIR Plastics Committee forecast, the demand for world recovered plastic would triple in the next seven years.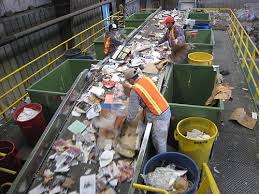 As per Surendra Borad-the Chairman of the BIR Plastics Committee, the study conducted by the research firm Poyry suggests that annual consumption of plastic will leap from 15 million tonnes in 2007 to 45 million tonnes by 2015. According to projections by CBI China, the Chinese demand alone for recovered plastics could top 29 million tonnes by 2015. China (including Hong Kong) was currently importing 8 to 9 million tonnes of plastic scrap each year, while domestic collection was around 13 million tonnes.
According to China Scrap Plastic Association, the country's green fence import initiative has made life more difficult for those who rely in plastics scrap in China. The implementation of stricter import regulations by China has reduced the export volumes of plastics materials from the European countries especially Netherlands and Germany. It has also resulted in scrap plastic oversupply in the US, leading to drop in prices. Meanwhile, the Indian market is witnessing a reasonable demand, the convention observed.
The 2013 BIR World Recycling Convention & Exposition was held at the Pudong Shangri-La Hotel in Shanghai May 27-29.
Source: http://www.scrapmonster.com/news/global-plastic-demand-to-triple-by-2020-forecasts-bir-convention/1/9029