Dallas, TX -(SBWIRE) -08/29/2013 –The report "Global Engineering Plastics Market Analysis by Product Types, Applications & Geography – Trends & Forecasts (2012 – 2017)" published by MarketsandMarkets, defines and segments the global engineering plastics market with analysis and forecasting of the global volumes and revenues for engineering plastics. It also identifies driving and restraining factors for the global engineering plastics market with analysis of trends, opportunities, winning imperatives, and challenges.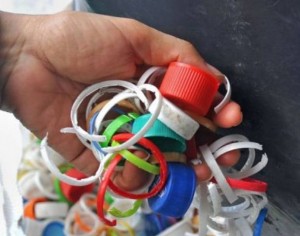 The market is segmented and revenues are forecasted on the basis of major regions such as North America, Europe, Asia-Pacific, and Rest of the World (ROW). The key countries are covered and forecasted for each geography. Further, market is segmented and revenues are forecasted on the basis of applications and product types.
Browse more than 100 market data tables/figures spread through 340 pages and in-depth TOC on "Global Engineering Plastics Market Analysis by Product Types, Applications & Geography – Trends & Forecasts (2012 – 2017)".Early buyers will receive 10% customization on reports.
The market for engineering plastics is being driven by the expansion of existing application markets and emergence of new markets. Engineering Plastics possess superior mechanical, chemical, and thermal properties along with light weight and high strength characteristics that allow these plastics to replace metals and glass in many applications. Engineering plastics offers dimensional stability with high impact, temperature, flame, and moisture resistance. The presence of such diverse properties makes them suitable for use in myriad and diverse applications. The applications for engineering plastics ranges from automotives and electrical and electronic components to medical, construction, industrial and consumer appliances.
Automotive and transportation industry is the largest end use application for engineering plastics. The growing trend towards lower vehicle weight, lower emissions and enhanced fuel efficiency is expected to drive the consumption growth of engineering plastics in the automotive and transportation industry. The high sales growth of the passenger cars in emerging markets such as China and India is also expected to boost the market. Electrical and electronics is the second largest application for engineering plastics where they are increasingly being used in LV switchgear, mini circuit breakers or residual circuit devices electrical installation, lighting such as lamp fitting, ESL lamp base, luminaries and connectors etc.
The global market for engineering plastics in terms of revenue was estimated to be worth $45,232.2 million in 2011 and is expected to reach $76,823.4 million by 2017, growing at a CAGR of 9.1% from 2012 to 2017. Asia-Pacific dominates the global engineering plastics market, accounting for 38.3% of the overall market in 2011. The growth in the Asia-Pacific market is expected to be fuelled by countries such as China and India.
Browse related reports:
High Temperature Plastics Market by Applications And Geography – Global Trends & Forecasts to 2018
Polyamides and its Precursors Market by Type, Application & Geography: Global Trends, Forecasts up to 2018
About MarketsandMarkets
MarketsandMarkets is a global market research and consulting company based in the U.S. We publish strategically analyzed market research reports and serve as a business intelligence partner to Fortune 500 companies across the world.
MarketsandMarkets also provides multi-client reports, company profiles, databases, and custom research services. They cover thirteen industry verticals, including advanced materials, automotives and transportation, banking and financial services, biotechnology, chemicals, consumer goods, energy and power, food and beverages, industrial automation, medical devices, pharmaceuticals, semiconductor and electronics, and telecommunications and IT.
We at MarketsandMarkets are inspired to help our clients grow by providing apt business insight with our huge market intelligence repository.
Read more: www.sbwire.com