At Pharmapack 2016, German packaging group Gerresheimer will highlight the Biopack, its first eco-friendly plastic container for pharmaceutical and cosmetic applications.
Biopack is made with biomaterial based on sugarcane, which offers the same characteristics as conventional plastics but is fully recyclable.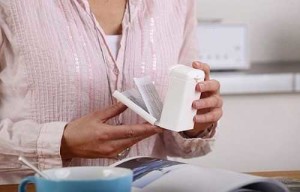 "By using biomaterials our customers contribute to the reduction of greenhouse gas emissions, thereby protecting the environment and avoiding unnecessary waste. Biomaterials are the renewable alternative to conventional PE/PET," said Niels Düring, Global Executive Vice President Plastic Packaging.
Another highlight is Duma Combi, the first Gerresheimer tablet packaging with a separate compartment for the patient information leaflet. It increases the available space on the outside surface for branding because the leaflet in the compartment contains the information that would otherwise be printed on the pack. The container is designed in rectangular shape which makes space-saving packing for transportation possible.
Pharmapack 2016 will be held from February 10-11 in Paris, France.
Website:                           www.adsalecprj.com