As many plastics are inherently flammable, measures must be taken to increase their safety in applications where there is risk of fire. Often the most cost effective method of doing this is to add a flame retardant additive during processing.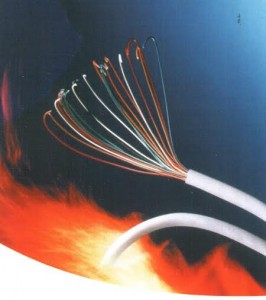 Flame retardants are added to different materials to reduce the risk of fire. They save lives, prevent injuries and property losses as well as protect the environment by helping prevent fire initiation and spread of fire, thereby limiting damage. For enhanced safety and security, Blend Colours Pvt Ltd brings to you an insight into the flame retardant masterbatches.
Where are Flame Retardant Masterbatches Used?
Careful choice of the flame retardant for a particular polymer and application is important. Additives must be chosen to function properly in the polymer they need to protect.Other properties of the flame retardant must also be considered. The additive should becompatible with the polymer, it should not adversely affect the physical properties and ideally, be effective at low addition rates. The type of flame retardant used will not only  depend on the material, but also on the degree of fire safety required. Following are some of the application areas:
Upholstered Furniture
For upholstered furniture, the covering textile, the polymer (PUF) or natural foam cushions,and the moulded or rigid structure can all be fire safety treated, as required by regulations so as to improve consumer safety.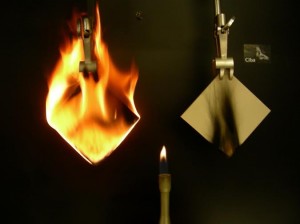 Buildings
Fire proofing of insulation, decorative foams and other building materials, in particular to ensure conformity to building safety regulations.
Cables
Electrical and optical cables are particularly exposed to fire risks (in case of electrical faults), and can carry fire from one place to another.
Transport (Airplanes, Ships, Trains, Cars)
Transport vehicles face specific fire safety issues because of the risk of accidents, and the need to ensure occupants have sufficient time to escape. Seats, cables and plastic structures can burn violently and rapidly, if not flame retarded.
Choosing the Right Flame Retardant
In order to select the most suitable flame retardant for an application, one must first answer several important questions:
• What type of flame retardant is allowed? Halogenated or Non-halogenated?
• What standards must be met: UL 94, E 84, MVSS or ASTM, VW-1?
• If UL-94 must be met, will it be V-2, V-1, or V-0?
• Are mechanical properties (e.g. tensile strength and elongation) critical to the product?
• Is blooming, i.e. for post-conversion processes like printing or sealing, a concern?
• Is UV stability a factor, i.e., will the product be exposed to sunlight?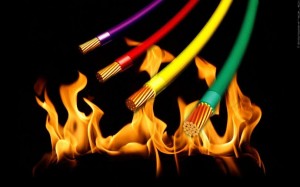 How It Works
Flame Retardants for Thermoplastics
Flame retardants are added to polyolefins, polycarbonates, polyamides, polyesters and other polymers to increase resistance to ignition, reduce flame spread, suppress smoke formation and prevent a polymer from dripping. The primary goal is to delay the ignition and burning of materials, allowing people more time to escape the affected area. A secondary consideration is to limit property damage.
Typical offerings from Blend Colours Pvt Ltd (www.blendcolours.com) include:
• Halogenated Flame R etardants
• Non-Halogenated Flame Retardants
o Phosphorous types
o Metal Hydroxides
Contact
Shailesh Lahoti
Director
Blend Colours Pvt. Ltd.
Plot # 35, IDA Kattedan, Hyderabad – 500 077 INDIA
Ph: +91-40 -2436 1499, 2436 0887
M: +91 98850 11883
Email: [email protected]
Website: www.blendcolours.com