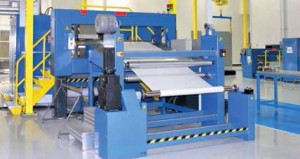 French industrial engineering group Fives has entered into a definitive agreement to acquire MAG Americas, a global supplier of high-performance machining solutions and composite processing equipment. Fives designs and manufactures process equipment, production lines and turnkey plants for the aluminum, steel, glass, automotive, logistics, cement and energy sectors.
It achieved sales of €1.5 billion in 2012.MAG Americas (MAG IAS LLC), a subsidiary of the MAG Group, serves the aerospace, oil and gas, mining, agriculture and off-road vehicles sectors. In 2012, it reported a turnover of around $400 million, 67% of which was generated in North America. The aquisition includes French aerospace machine tool manufacturer Forest-Liné. MAG Americas has a 38% ownership stake in Forest-Liné. MAG Europe GmbH (MAG Europe) will also sell its 62% ownership stake in Forest-Liné to Fives.
Fives notes that the end-markets addressed by MAG Americas offer strong potential for development, notably through an increasing use of composite materials. With the sale of its Forest-Liné shares, MAG Europe, headquartered in Germany, continues its restructuring programme focusing on its core competencies as automotive and industrial equipment solutions provider.
The automotive activities of MAG IAS LLC as well as the subsidiary in India are not part of the contemplated sale and will remain with the MAG group, in order to maintain the global automotive activities under the MAG brand. Completion of the transaction is subject to customary closing conditions and regulatory approvals.
Source: http://www.reinforcedplastics.com