MIDDLE EAST – Expo Centre Sharjah has joined forces with the Indian Printing and Allied Machinery Manufacturers' Association (IPAMA) to launch a new plastics production trade fair.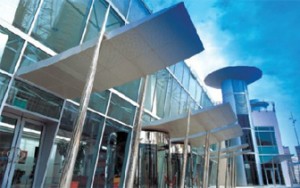 Print Pack Arabia aims to take advantage of the fast-growing market, bringing an international crowd to the exhibition and conference alongside the second edition ofPlastivision Arabia on 7-10 April.
"We certainly want to make a big impact with the inaugural Print Pack Arabia," said Saif Mohammed Al Midfa, director general of Expo Centre Sharjah. "We have joined hands with the leaders in this field – IPAMA, which organises Print Pack India, the fourth largest exhibition of its kind in the world and the biggest in India."
IPAMA claims more than 350 members in the association, representing around 80 per cent of the Indian printing industry. The 11th edition of Printpack India attracted more than 350 exhibitors and over 60,000 visitors in February 2013.The inaugural Print Pack Arabia will also be organised by the Printing Equipment Industries Association of China (PEIAC), organiser of China Print.
"The printing industry is a state of continuous transition, both conventional and digital printing platforms have their pros and cons. While offset is most commonly used for high volume commercial printing, the growth of digital printing technology has brought technical advancements, more options, and exciting new features for today's commercial printing," said Midfa.