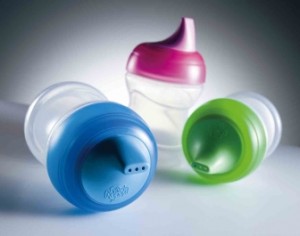 Current status of food packaging management both home and abroad
Governments in the world are taking serious note of products that might affect people's health. They impose stringent requirements not just on food but on its packaging as well.
As shown through the analysis of food-related management in the US and EU, they exhibit the following features: 1. They have established a complete legal system with specific scope and positioning for packaging materials, and together with management on food additives and the food itself have formed a comprehensive framework. An Open, transparent and efficient evaluation and auditing system are being set up. 2. Fully adopt the principle of risk evaluation. When evaluating the safety of a new material, it is required to take into account the application of food packaging in addition to the material structure and nature, and leverage the migration volume to determine its impact. 3. Fully utilize the technical resources of enterprises and social organizations to evaluate the materials in a scientific and efficient manner.
Comparison of food-related management in the US, EU, Japan & China.
China has already developed a basic legal framework and standard for food packaging material. However, restricted by the food safety management system and governmental functional division, the current legal system is unable to perform to its highest standard and substantial deficiency exists compared with the western world.
Besides, it should be pointed out that food-related enterprises in China fail to attach sufficient importance to food safety. A lot of internal problems arise, for example, their QC system is not sound and lacking in self-disciplining to ensure accuracy in test results. To some extent, their internal defects restrict the implementation of various safety standards.
The new "Food Safety Law" is promulgated based on full understanding of the problems found out in the implementation of relevant regulations. It hopes to establish a "New line of defense" in food safety from five aspects such as regulatory system and risk monitoring. The new "Food Safety Law" further identifies the regulatory functions of various departments to ensure seamless control on food safety in every process of the chain. Furthermore, this new law proposes an invoice and certification system.
About the traceability system
As for all food safety laws and regulations both home and abroad, food packaging and packaging equipment are being regulated as food-related products as the way food or food additives being managed under legal standards. A typical content of such law and regulation is to establish Good Manufacturing Practice (GMP) for food packaging container and material manufacturers, i. e, to keep packaging material and products under consistent production and control conditions, so that they can comply with the relevant standards of anticipated applications as specified in applicable laws and regulations, avoiding hazards to human health and unacceptable degradation of food quality. In a sense, the essence of the GMP system is to establish a quality control and assurance system based on traceable documents (known as the "traceability system").
To effectively implement relevant laws and regulations, it is essential that food packaging enterprises be ready to comply with hygiene and food safety regulations on food packaging materials; assist flexible food packaging enterprises in integrating food packaging safety management into their Quality, Environment, Health and Safety management system (QEHS); and maintain inspection on various safety and hygiene indicators to effectively ensure quality in every process from production, logistics to packaging. We propose the " Ensuring plastics food packaging safety through traceable production chain" in an attempt to intensify efforts from the upstream in the product chain to keep toxic and hazardous substances from entering target products and make sure they comply with relevant standards.
Fig. 1 Food flexible package manufacturing industrial chain.

Fig. 2 Framework diagram of the flexible food packaging system.
Flexible food packaging industrial chain
Industrial chain of flexible food packaging is shown in fig. 1 below.
As shown in Fig.1, flexible food packaging industrial chain can be divided into four tiers. The target is to control the products at all these four tiers. Accordingly, enterprises can be divided into four categories: composite color printing, plastics processing, adhesive and ink; chemical supply, and basic chemical production. The scope of this system is to define specific regulations for enterprises in these four categories, establish a complete hygienic safety management system based on the origin of basic chemicals. Integrating into the existing quality and environment system, it can then intensify control on toxic and hazardous substances.
System framework
"Traceability-based Flexible Food Packaging and Safety Management System" (See Fig.2 for framework diagram) is a food safety management system proposed for the flexible food packaging industry that meets the requirements of the government and people's expectation. From product design and development, raw material inspection, production process, product traceability to product protection and finished product monitoring, these will be documented and maintained in combination with food safety standards. Test data will be integrated into the existing QEHS system of various tiers of suppliers to keep documents traceable. This is in compliance with ISO22000 international management concept to ensure there is no vulnerable process in the food supply chain that can help establishing a packaging material safety standard in the country.
System operation
To regulate controls on various enterprises in the flexible food packaging industry, we have proposed the "three-way" monitoring solution, i.e, (1) Supplier questionnaire; (2) Supplier compliance statement; (3) Fingerprint method. Specifically, Supplier questionnaire and Supplier compliance questionnaire fall within the scope of legal regulation while fingerprint method is for technical regulation to provide substantial basis for legal proceedings.
The operation of a traceable system is the process to implement "three-way" monitoring on enterprises. The highlight of this system is to integrate the "three-way" monitoring solution into the QEHS system of various enterprises.
As its name indicates, the fingerprint method is to establish a database based on the characteristics of relevant products and raw materials obtained from different flexible packaging firms. It will be used to compare their products to identify whether there has been any significant change in products and raw materials. In addition, it is recommended to leverage other test approaches and mid/end control indicators for scheduled inspection to ensure that products within the packaging production chain comply with safety requirements.
Recommendations for system implementation
Three years has passed since the idea to establish a traceable system arouse in 2009. In this period, we invested RMB 2 million to collate the laws and standards of various countries, probe into monitoring approaches, inquire into fingerprint databases and use the platform of the Professional Committee of Laminated Film Products for promotion, and cooperate with partners in specific implementation. Meanwhile, we also made our contribution as a member of the Hygiene Supervisory Council of the Professional Committee. Through constant exploration in the past three years, we conclude that better result can be achieved if the following measures are taken:
(1) The traceable system is complex and involves the entire flexible food packaging chain. Therefore, its implementation requires vigorous support from industrial associations. It is recommended to implement this project within CPPIA (China Plastic Processing Industry Association), Professional Committee of Laminated Film Products and then extend it to the entire industry after we accumulate mature experience.
(2) An important process in this system is to technically analyze the product so as to monitor the hazardous substances based on the fingerprint spectrum database. Because of products variations, the costs for testing are high. Therefore, it is recommended to jointly establish three to four testing platforms in each region leaded by industrial association so that costs and results can be shared when performing scheduled test.
(3) Establish consultation and information exchange platform to identify different opinions in the industry and identify vulnerabilities and defects in existing product standards on various levels. Information should be sent to the government to modify relevant policies and standards on a timely basis. When appropriate, it is also recommended to formulate standards to promote long-term development of the entire industry.
(4) For initial product fingerprint filing, if it is difficult to analyze their composition, it is recommended to directly apply apagoge to identify whether raw materials comply with relevant requirements. That is, if the materials of the products comply with every performance indicator, it can be concluded that such raw materials can pass the regulation. For such raw materials, fingerprint spectrum can be used for scheduled comparison.
(5) To coordinate with the advancement of relevant food safety standards, it is recommended to provide industrial data for relevant products concerning product safety, and leverage the traceable system to test the advancement and practicability of such standards.
Source : http://adsalecprj.com