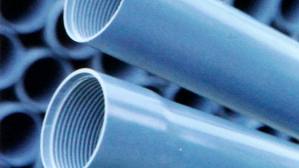 In Egypt, players in the PVC and PE markets report that the local producers are undergoing maintenance although they add that the market does not feel the full effects of these shutdowns, especially in the PVC market, given the persistently slow demand inside the country as per the pricing service of ChemOrbis.
In the PVC market, the local producer EPC had rolled over their prices at the end of the previous week and reported at the same time that they shut their plant for maintenance. A source from the producer had commented that they elected to roll over their prices due to the thin demand in the country.  Regarding the shutdown, the source explained, "We had to shut all our lines due to an unexpected power failure.  It was not just our plant which was affected by the power cut but also the other companies located in our area.
Now, we are conducting a maintenance following our shutdown which might take from five days to two weeks." The producer also highlighted having sufficient stock levels to meet the market's needs during this shutdown. According to players' reports, the producer's shutdown was still going on during this past week.A pipe converter commented that EPC's rollover decision was logical given the weak market activities. According to him, overall supply levels are greater than the general demand.
In the PE market, the local HDPE producer SIDPEC is also conducting maintenance according to market players although the producer has not confirmed this information officially by the time of publishing. Players claim to receive no HDPE film and blow moulding quantities from the producer, who issued EGP200/ton ($29/ton) increases for May for all HDPE products.
A trader commented, "The market is quiet and SIDPEC's HDPE film and blow moulding materials are not available. We believe that the local supplies are generally not comfortable in the market and this may put further upward pressure on local prices apart from the ongoing currency issues."
A film products manufacturer noted, "Following SIDPEC's hike, local HDPE prices moved up, too. Considering the limited locally held cargoes due to the restricted import activities and the limited availability from the local producer, the local market is now under further upward pressure."  The converter is optimistic regarding the general demand and said, "We hope to see some revival in our end products before Ramadan and this situation might refresh the market a bit."
According to ChemOrbis, another converter, who runs their plant at 60-70% capacity, said, "Our end product demand has started to improve slightly but supply levels are limited in the local market given the fact that we do not receive any deliveries from the local producer SIDPEC."