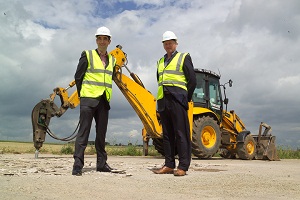 According to the latest news from Plastic industry one of the renowned names in the plastic bottle recycling sector Eco plastic has begged a financial grant of £6m (€7.4m) to initiate and set-up its state of the art expansion programme. According to the reports that have surfaced in last few days the cash was raised from shareholders Ludgate Environmental Fund and Robeco SAM Private Equity and its existing debt provider Close Brothers. The company has expressed its pleasure after being granted with the financial grant and reiterated that the financial will help them serve the industry in a more better and effective way. According to the sources the investment will provide additional capacity at the firm's Hemswell site, which can currently process 150,000 tonnes of mixed plastics a year, including some 40,000 tonnes of bottle-grade rPET pellet.
The funding could be considered as the second win by the company in last 18 months. The company embarked its first grant of 24m pounds in July 2011 that was used by the company to nourish and nurture its Continuum joint venture with Coca-Cola Enterprises. While talking to industry experts and media professionals the MD of the company told that in last few years the company has made significant progress and this financial deal would positioned the company in an ideal state to continue to develop our state-of-the-art facilities and to take advantage of any other expansion opportunities that arise.
The company has reiterated that they are committed to offer best quality services to clients and various stakeholders and the move will help them achieve the goal in a short time with channelizing their effort and energy in the proper direction. Though, there are many constraints that are still in the way of the company still the company is trying to overcome them with its full potential. Company has said that they are grateful to those players and stakeholders who helped them all the way through in getting them this financial aid. The move is being welcomed by the company as well as other stakeholders who will get benefitted out of this deal.