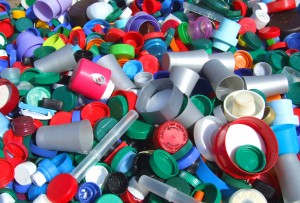 Royal DSM, the global Life Sciences and Materials Sciences company, today held the official groundbreaking event for construction of a new materials sciences research building on the Chemelot Campus in Sittard-Geleen, the Netherlands. The new facility, which is scheduled to open in 2014, forms part of an investment of around €100 million that DSM is making in three new R&D facilities in Sittard-Geleen and in Delft (also in the Netherlands).
Speaking at the groundbreaking ceremony, Roelof Westerbeek, President DSM Engineering Plastics, confirmed DSM's commitment to innovation in the Netherlands, where the company was founded over 110 years ago. "We are making a significant contribution to further building the knowledge pool in important areas of research and development, and we are also creating employment opportunities," he said. The building will house about 420 employees.
Westerbeek considers the investment an important step in DSM's strategy for Materials Sciences: "Innovation – developing and marketing of innovative sustainable solutions for the automotive, electronics, food packaging and consumer goods industry – is the main driver of DSM Engineering Plastics' profitable growth strategy," he said. "We have recently expanded our expertise in other regions, such as the United States and Asia, where a Materials Science Center and automotive development lab was opened in 2011, in Shanghai, China.
At the same time we continue to invest in core competences in Sittard-Geleen, which we will exploit globally for our customers and our business. For example we invest in developing new polymers like Stanyl® ForTii™, EcoPaXX® and Arnitel® Eco, new functional materials like thermoconductive plastics for lighting and halogen-free flame retardant solutions for the electronics industry, and new application solutions like our Akulon® Fuel Lock for low-emission outdoor power equipment.
The unique combination of technologies and expertise built up here remains the core around which we will grow our business further and with which we can continue to achieve profitable growth. This is fully aligned with DSM's focus on Bright Science to come with solutions for Brighter Living." The new facility will be the most important R&D centre for DSM Engineering Plastics in the world, next to the centres in Asia and the United Sates.
The new facility will also provide R&D for other units in DSM's Materials Science cluster, such as DSM Dyneema, as well as new innovation activities in the field of bio-based materials and biomedical materials. Historically, DSM's high performance materials research has been centered in Sittard-Geleen, which has led to a clustering of key technological competences and unique expertise. Its presence on the Chemelot Campus furthermore offers opportunities for open innovation, thanks to the proximity of other companies, many of them start-ups, research and education institutes.
Atzo Nicolaï, president of DSM Netherlands, regards the investment as a clear commitment to DSM's innovation efforts: "Innovation is one of the most important factors driving the growth of the new DSM. Here, we are increasingly seeing the importance of open innovation in which we work together with clients and various other parties. One of the Netherlands' strengths is precisely this close collaboration between companies, universities and government bodies. A significant percentage of this collaboration takes place on the Chemelot Campus."
DSM – Bright Science. Brighter Living.™
Royal DSM is a global science-based company active in health, nutrition and materials. By connecting its unique competences in Life Sciences and Materials Sciences DSM is driving economic prosperity, environmental progress and social advances to create sustainable value for all stakeholders. DSM delivers innovative solutions that nourish, protect and improve performance in global markets such as food and dietary supplements, personal care, feed, pharmaceuticals, medical devices, automotive, paints, electrical and electronics, life protection, alternative energy and bio-based materials. DSM's 22,000 employees deliver annual net sales of around €9 billion.