TORONTO : The Canadian Plastics Industry Association (CPIA) in partnership with Promenade Shopping Centre has launched a pilot programme that focuses on collection and recycling of polyethylene (PE) flexible film.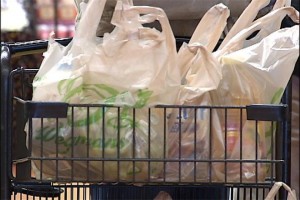 Promenade already has an established collection and recycling programme that covers materials such as paper, containers and food waste. The partnership with CPIA will launch a pilot project for collection and recycling of PE flexible film-a component that is increasingly used in commercial packaging business. CPIA plans to conduct a case study with regards to successful implementation of flexible film recycling in shopping centre environment. The success of the pilot project would see extension of the programme to other shopping centres as well.
The project implementation and preparation of case study report will be carried out by Toronto-based Summerhill.
The Canadian Plastics Industry Association is the national voice of Canada's plastics industry, representing the interests of processors, material suppliers, equipment manufacturers and brand owners across the country. Promenade Shopping Centre is owned and managed by The Cadillac Fairview Corporation Ltd., one of North America's largest investors, owners and managers of commercial real estate.