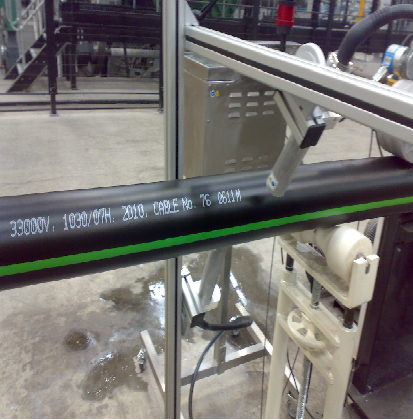 ATD Jet 3 Continuous Ink Jet (CIJ) printers have been selected by JDR to metre mark their sub-sea power cables.
JDR is a leading provider of custom-designed and manufactured sub-sea power
cables, umbilical systems and marine cables for a broad range of applications.
Previously they had used competitor CIJ systems to identify their products so they knew what to look for when investigating new printers.
The primary requirement was that the systems should be very reliable, with simple start and stop and have a very user-friendly software interface. After comparativ tests with ATD and a number of competitor systems JDR selected the ATD Jet 3 solution as it met all of their requirements.