Composites Evolution has developed new Ecopreg PFA biocomposite prepregs.
The range, which includes both glass/PFA and flax/PFA bioresin prepregs, is based on aligned fabrics, and is the result of over four years' extensive research and development.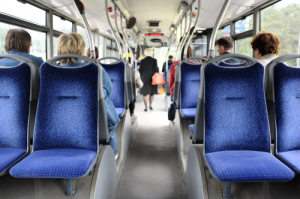 PFA (Polyfurfuryl Alcohol) is a thermosetting bioresin derived from crop waste such as sugar cane bagasse and is similar in nature to a phenolic resin. Beside its environmental credentials, PFA has fire retardant properties equivalent to phenolics, as well as excellent chemical resistance.
Composites Evolution's PFA high performance bioresin prepregs can be natural flax, jute, glass or basalt. The materials offer a combination of light weight, high mechanical properties, excellent fire retardant properties and low environmental impact. The prepregs can be consolidated by vacuum, autoclave or press and are designed for a range of applications in mass transport, aerospace, furniture and construction.
Composites Evolution says that the glass/PFA prepreg systems have been shown to have good fire resistance and are able to compete with glass-phenolics. The flax/PFA prepregs are 100% bio-derived, as they are made using Biotex Flax fabrics to provide the levels of performance and processability normally associated with glass reinforced materials. This is the first time that PFA and Biotex have been combined in this way, giving the benefits of Biotex Flax material with a sustainable resin which does not have impact the food supply chain.
Source:  www.reinforcedplastics.com/view/35716/composites-evolution-introduces-biocomposite-prepregs/