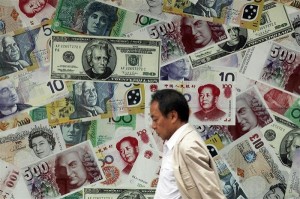 Chinese PP and PE buyers are expressing caution in their market outlooks for March as per the pricing service of ChemOrbis.  Buyers complained that demand for their end products has not been as good as they had hoped after the holidays, adding that they do not expect any sudden improvement in demand in the coming month.  Most buyers are predicting that PE prices will be stable to firmer in March, saying that the large increases in initial March prices announced by some overseas producers will not prove workable and that sellers will ultimately concede to smaller price hikes in order to complete their March sales says ChemOrbis.
"Demand for our end products has been disappointing after the holidays and our stock levels are mounting," complained an agricultural film manufacturer in the North.  "We are unwilling to purchase beyond our needs for now as we do not want to continue piling up stocks.  We believe that the new month will not bring any major change in the demand outlook," the buyer told ChemOrbis.
"We have received a larger number of orders from our customers in Japan and the US recently, which we believe to be due to the fact that Chinese polymer prices are becoming more attractive than the prices prevailing in other major global markets," stated a converter manufacturing plastic bags for export.  "Although our end product orders have picked up recently, they remain below what we would normally expect for this time of year.  Accordingly, we are planning to keep our purchases to a needs only basis for the coming month," the buyer added.  "We would be prepared to accept higher raw material prices for March so long as we receive a sufficient number of orders from our customers," the converter commented.
Another converter exporting plastic bags stated, "We are receiving a greater number of orders from our European customers these days, but our overall order volumes are still below our expectations.  We plan to purchase just enough material to cover the orders we receive next month.  We believe that PE prices will follow a stable to firmer trend for March."
"Converters have raised their operating rates recently, but this increase in operations has yet to translate into orders for more raw materials," commented a China based trader.  "We are actively exploring the possibilities of re-exporting some of our cargoes but are finding it difficult to conclude satisfactory re-export business because of the additional time and paperwork required to close re-export deals," the trader commented.  "We expect prices to move higher for March, but we feel that producers will need to accept smaller increases than their initial hike targets in order to complete their March business," the trader told ChemOrbis.