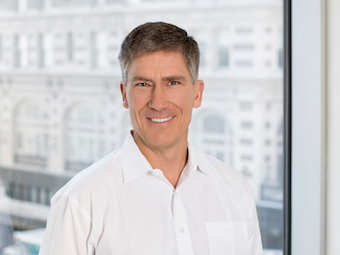 Chasing enhanced fuel economies, global automakers are increasingly turning to compact, turbocharged internal combustion engines that require the handling of hot compressed gas. Polyamide has been the material of choice in turbo charge air coolers for some time, and automakers are proposing increasingly stringent performance requirements in their quest for better engine performance and enhanced reliability.
"OEMs are now demanding higher temperature resistance over longer periods. Whereas seven years ago the standard was 170°C for 1000 hours, it then became 1500 hours, and now it's higher temperatures of 190°C for over 3000 hours, and even 210–230°C in some cases, for radiators and charge air coolers," notes Scott Rook, Vice President, Nylon, at Ascend Performance Materials.
"For now, PA 66 remains the material of choice but it is becoming tough to achieve [the higher end of the performance band] with PA 66, let alone PA 6 or polypropylene," he concedes. Ascend currently offers PA 66 solutions up to 210°C and it is working on higher temperature PA 66 materials that may compete with costlier high temperature nylons (HTNs) and PA 46 materials that are up to the task.
Automotive continues to be a key component of Ascend's PA business, currently accounting for around 60% of revenue, with the fastest-growing segment being airbags. "Five years ago, Chinese regulations only required one airbag per vehicle," says Rook. "Now it's two at a minimum and some vehicles might even have four." India, meanwhile, has just passed legislation requiring one airbag, while vehicles built in the U.S. might even incorporate 10 airbags.
Electric vehicles are another fertile area for PA and engineering plastics in general, with the former being extensively employed in battery trays and connectors. "The battery tray alone may weigh up to 5 kg, while cars in general are employing more sensors, cameras, and radars," says Rook. "They all need connectors and often they are molded from PA 66 due to the resin's temperature resistance, chemical resistance and impact properties."
At the recent Chinaplas show in Guangzhou, Ascend introduced three environmentally-friendly flame-retardant grades that possess the same mechanical and processing properties as standard grades. Vydyne ECO366H, for example, is an unreinforced PA66 grade that meets V0 rating down to 0.40 mm and exhibits best in class RTI of 150°C. The grade, offered in multiple colors, exhibits superior melt flow for intricate parts and delivers good stiffness/impact balance, chemical resistance, and superior thermal resistance.
source-:https://www.plasticstoday.com/automotive-and-mobility/chinaplas-polyamide-continues-push-performance-envelope-high-temperature-auto-environments/66116183156855