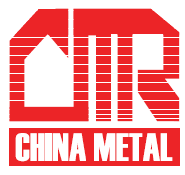 BEIJING : China Metal Recycling Limited (HKSE: 773), China's largest scrap metal recycling company according to the China Association of Metal Scrap Utilisation, has announced that China Energy Conservation and Environmental Protection Group has signed a Sale and Purchase Agreement, which proposes to acquire 341,174,618 shares in CMR, or 29.0% of the total issued share capital of CMR, with a total consideration of approximately HK3.51 billion, which is equivalent to HK10.3 per share.
According to the agreement, CECEP will be acquiring 341,174,618 of CMR's shares (29.0% of the total issued share capital of the Group) from a wholly-owned company under Chairman and CEO of CMR, Jacky Chun.
Total consideration will be approximately HK3.51 billion, which is equivalent to HK10.3 per share. Upon completion of the acquisition, the wholly-owned company under Chun will be holding 272,032,723 of shares in CMR (approximately 23.1% of the total issued share capital of the Group), and CECEP will become the Group's single largest shareholder with 341,174,618 shares of CMR (29.0% of the total issued share capital of the Group). The New Board of Directors will consist of 9 members, with two Co-chairmen.
Chun will continue to hold the positions of CEO and Co-Chairman of the Board; while CECEP will nominate 5 persons to join the Board as Executive Directors and Non-Executive Directors, one of which will also hold the Co-Chairman position.
CECEP is PRC's largest provider of energy conservation technology and services. It is also a state-owned enterprise under the direct supervision and ownsership of State-owned Assets Supervision and Administration Commission of the State Council of the PRC, which is primarily engaged in the fields of energy conversation, emission reduction and environmental protection. CECEP currently owns approximately 260 subsidiaries and 5 listed companies, located across 30 provinces and municipalities in the PRC, and 40 countries and regions overseas. Total asset value amounts to approximately RMB84 billion.
Jacky Chun, Chairman and CEO of CMR said, " This cooperation represents a combination of strength. Through benefiting from comparative advantages of both parties, together with favourable national policies encouraging industry consolidation, it is our vision to build a world-class metal recycling group, further strengthening our market leader position in the industry. I believe vast synergies will be created with CECEP becoming a major shareholder of the Group; we have full confidence in our cooperation as well as the future prospectus of CMR."
China Energy Conservation and Environmental Protection Group commented, "The metal recycling industry has become the most important strategic emerging industry under the 12th Five-Year Plan, emission reduction and replacement of natural resources by renewable energy sources are also key initiatives for the PRC government in the coming years, there are thus enormous potential for the industry. CMR's rapid growth and contributions to the industry are indeed very significant, we are very glad to be able to play a part in CMR's development. Through this cooperation, CECEP will be able to accelerate its growth in the renewable resources sector, in turn integrating it as one of its principal business."
Completion of the agreement is conditional upon the fulfilment of certain conditions precedent, such as the approval from the relevant PRC government authorities being obtained by CECEP with respect to the acquisition, and that no general offer obligation under the Takeovers Code will arise as a result of the acquisition.