CHEYENNE – If you drink bottled Coors beer and recycle, there's a chance you'll soon be drinking from a bottle made with your recycled glass.
That's because starting immediately, WYCO Recycling and Shredding Services has started accepting glass at its facility at 2600 Missile Drive. The company bought the facility from Magic City Enterprises last year.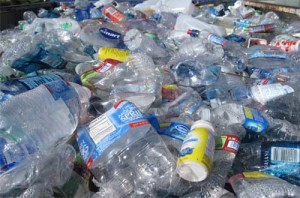 The glass will be sold to Rocky Mountain Bottle Company in Wheat Ridge, Colorado.
That company recycles glass for bottles used by MillerCoors, the corporation that produces Coors, Miller, Blue Moon and several other brands of beer.
While almost infinitely recyclable, economics often make glass recycling difficult, as the material is heavy, which increases transportation costs.
But WYCO owner Brian Heuer said his company will be able to recover the cost of transportation by selling the glass to the bottling company.
"We have a viable market for it," he said. "We look at it as a community service for Cheyenne."
Anyone who recycles glass at WYCO's Missile Drive facility must separate clear glass from colored glass.
All glass containers will be accepted, including beer and wine bottles.
Other types of glass will not be accepted, like automotive glass, windows and light bulbs.
The addition of glass comes along with other changes for the WYCO system.
Now, glass, cardboard, paper, magazines, books, No. 1 and No. 2 plastics, shrink wrap, and tin and aluminum cans will be accepted at Missile Drive.
Plastics can be identified by a triangle symbol embossed or printed on the item. The number in the center of the triangle identifies the type of plastic.
Meanwhile, public drop-off bins at Kmart, Lowe's and both Albertsons stores will only accept paper and cardboard.
Heuer said WYCO has had problems with the public dumping trash in recycling bins for cans, forcing the company to move that service to its own property.
"People were throwing everything in those bins," he said.
The changes at WYCO do not affect the curbside single-stream recycling program conducted by the city of Cheyenne for city residents.
Website:                     www.wyomingnews.com