Cardia Bioplastics Limited from Australia has secured patent protection for its Cardia Compostable, Biohybrid and PPC-starch resin and finished products from Japan, Australia, New Zealand and China Patent and Trademark Offices.
The patents protect the composition formulation and manufacturing process invented by Cardia.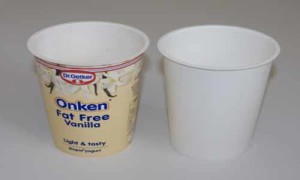 "This marks an important milestone for Cardia Bioplastics. These granted patents protect the intellectual property of the Company and further support the technical differentiation of our globally certified Cardia Compostable and independently validated lower carbon foot print Cardia Biohybrid product offering," commented Dr. Frank Glatz, Managing Director of Cardia Bioplastics.
Seven new patents were granted during 2014 for Cardia's bioplastics resin formulations and production processes. These new patents expand Cardia Bioplastics growing intellectual property portfolio of 11 patent families, with 19 patents so far granted in the US, Australia, China, Japan, New Zealand and South Africa.
"Protecting Cardia's intellectual property is a high priority as it supports our businesses long term growth strategy of creating new Compostable and Biohybrid resins that meet the needs of the growing market for resins and finished products," Richard Tegoni, Cardia Bioplastics Chairman said.
More Information…
www.adsalecprj.com