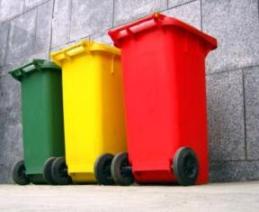 LONDON : The new EU regulation for end of waste criteria for glass cullet will come into force. It will contribute to assure a second life for bottles and other glass containers.
The criteria were drawn up by the Joint Research Centre (JRC) and state that glass cullet must comply with specifications or standards so that they can be used directly in the production of glass substances or objects by re-melting in glass manufacturing facilities. The criteria place limits on the amount of contaminants such as metals, organics and stones which can be contained in glass cullet in order for it to be classed as a secondary raw material.
The end-of-waste concept aims to stimulate European recycling markets by creating legal certainty, removing unnecessary administrative burden and releasing safe and clean secondary raw materials from the waste process. The JRC prepares the technical criteria that determine when a material recovered from waste ceases to be waste and can be dealt with as other products or raw materials.
The Waste Framework Directive (2008) gave the European Commission a mandate to set up end-of-waste criteria for certain materials recovered from waste. In the past, the lack of clear and harmonised criteria resulted in a situation whereby some EU countries developed different and not always compatible frameworks for regulating recovered materials. Therefore, the JRC provided a methodology on the development of EU-wide uniform criteria and conducted an initial study to assess the suitability of end-of-waste criteria for a large number of material streams.
The JRC, together with multiple working groups consisting of experts from EU countries and stakeholders, assists the Commission in the preparation of criteria for several material streams that are particularly important for EU recycling markets, such as aluminium scrap, iron and steel scrap, copper scrap, paper, glass and biodegradable waste.
The first end-of-waste regulation applies in all EU countries since October 2011 and covers iron, steel and aluminium scrap, allowing these materials to be reprocessed into secondary raw materials or new products. The Regulation ensures that clean and safe metal scrap does not have to be classified as waste provided that producers apply a quality management system and can demonstrate compliance with the criteria by a statement of conformity for each metal scrap consignment.