BASF is planning to set up a new Electronic Materials Research and Development (R&D) Center Asia Pacific in partnership with Sungkyunkwan University (SKKU) in Suwon, South Korea.A letter of intent was signed on November 7 at a ceremony in Brussels, Belgium, in the presence of Korean Minister of Trade, Industry and Energy, Yoon Sang-jick.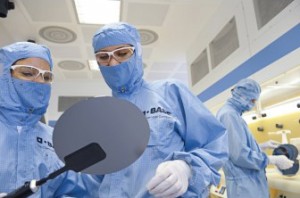 The facility, located in a building at the Natural Science Campus of SKKU, will serve as an integrated hub for electronic materials research in the region. The new R&D Center is scheduled to open in 2014 with around 40 scientific and technical professionals from the beginning.
"Korea is at the cutting edge of the electronics industry and of electronic materials research. By setting up our new Electronic Materials R&D Center Asia Pacific at Sungkyunkwan University, we will be able to combine BASF's international expertise in electronic materials with the latest advances from top research scientists. This in turn will translate into fast, market-driven innovations for our customers." said Dr. Lothar Laupichler, Senior Vice President Electronics Materials at BASF.
"With an extensive scientific network both in academia and industry, Sungkyunkwan University is the partner of choice for international research and development. SKKU and BASF share a heritage of innovation and a vision of contributing to the development of electronic materials research, and this collaboration will support scientific advancement as well as creating benefit for both partners." said Jun Young Kim, President of SKKU.
As part of BASF's global R&D network, the new R&D Center will focus on researching specialty and process chemicals, inorganic materials and formulations for high performance applications for semiconductors, displays, organic electronics, LEDs and photovoltaics (PV).
Source:  www.adsalecprj.com/Publicity/MarketNews/lang-eng/article-67009168/Article.aspx