BASF announced it has completed the second phase of registration for Registration, Evaluation, Authorization and Restriction of Chemicals (REACH) under EU chemical law.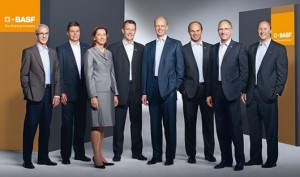 The second phase of registration for chemicals with a production volume between 100 and 1,000 metric tons per year ends on May 31. In this phase, BASF submitted around 550 substance dossiers to the European Chemicals Agency (ECHA), which is said to be the highest numbers among all company.By the end of the final transition period in the year 2018, BASF is expecting a total of approximately 3,500 registrations.
"Both the industry and the European Chemicals Agency (ECHA), which was founded a few years ago, have to adapt to the new system. This has been a learning process which is not yet complete. There is still potential for improvements, especially in communication between the registrant and competent authorities, both ECHA and the authorities in the EU member states," says Dr Karsten Müller, Head of the Chemical Regulations unit at BASF.
"Experience gathered in the first two phases of registration should be used to further improve the practicability of REACH. In the third phase of registration which is now beginning, with a significantly higher number of substances to be registered, more small and medium-sized enterprises are going to have to convert to REACH, many of them approaching this for the first time. Bureaucracy should be kept to the essential minimum for everyone involved." He added.
For example, the IT systems set up by ECHA for capturing the data are complex and subject to regular revisions or expansions. BASF has submitted several million data records to the electronic data capture system of ECHA to date. In the meantime, a safety datasheet that informs customers about the proper handling of the substance encompasses up to 140 pages because of the extended REACH requirements. In the past the maximum was 10 pages.
While REACH only applies in Europe, BASF has also set a goal to review all risk assessments worldwide by the year 2020 for substances and mixtures which BASF sells in quantities of more than one ton.
REACH applies to all substances currently produced in or imported to the EU. They are registered in three phases with data requirements depending on their production volume (substances above 1,000 metric tons per year; substances above 100 metric tons per year; substances above 1 metric ton per year).
Source: http://www.adsalecprj.com/Publicity/MarketNews/lang-eng/article-67005299/Article.aspx