Munich – October 2, 2013 – Baerlocher begins construction of a new manufacturing facility in Akhisar in the district of Manisa, Turkey.The plant, which is targeted to start production end of 2014, will have a capacity in excess of 40,000 t and will produce both calcium based and lead stabilizer additive one-packs. The manufacturing operation will be supported by a "state of the art" technical application laboratory.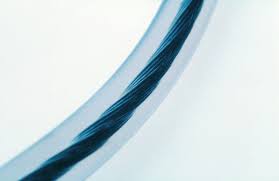 "This exciting new project is completely focussed on meeting the needs of local customers in the region. We clearly recognise that speed of response is critical in these dynamic markets and this new investment will enable us to provide customers with choices which they desire. Furthermore, it is an additional strategic milestone for the Baerlocher Group of Companies to adapt to the global development of our markets", states Arne Schulle, CEO of the Baerlocher Group of companies.
"Our global manufacturing and technology know-how together with our experienced local expertise will combine to provide a facility that will service PVC converters with consistent high quality products, specifically designed for the regional PVC market", added Mustafa Ataman, Managing Director, Baerlocher Kimya.
Baerlocher's regional expansion with this new facility supports its position as the global leader in calcium based PVC stabilizer systems.More information is available on the Web at www.baerlocher.com.