Royal DSM announced that Atur Thakrar has joined the company to head its Bio-based Products & Services unit on July 1, succeeding Anton Robek who held this position since 2011.
Mr Thakrar will take responsibility for DSM's involvement in the emerging bio-renewables industry, including holding board positions on the Reverdia and POETDSM Advanced Biofuels joint venture boards.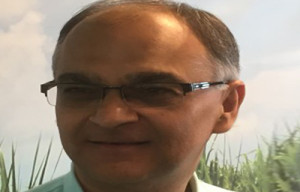 Mr Thakrar recently served as President and CEO of Segetis Inc, an early-stage specialty materials start-up based in the US.
"Atul brings important commercial and business experience to DSM from both the incumbent world of energy and materials, as well as the emerging bio-renewables industry. With his track record he is an asset for DSM," said Rob van Leen, Chief Innovation Officer of DSM.
DSM's Bio-based Products & Services unit focuses on conversion technologies in the field of renewable biomass to fuels and chemicals, with its main presence in Elgin, the US; São Paulo, Brazil; and Delft, the Netherlands.
A further announcement regarding Mr Robek's future role after handing over his responsibilities to Mr Thakrar will be made in due course, according to the company.
Website:    www.adsalecprj.com