VIRGINIA : By recycling 50,942 devices during a one-week period, AT&T customers broke the world record for collecting the most wireless devices in a week, as certified by Guinness World Records.In 2011, AT&T collected about three million cell phones for reuse and recycling and, thanks in part to its new trade-in program, expects to surpass that number in 2012. By recycling these devices, AT&T customers avoided sending about 25,471 pounds of waste to landfills.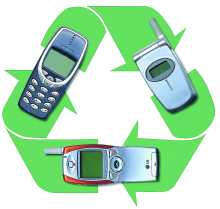 AT&T customers in Texas recycled 5,879 devices, the most of any state. California followed closely behind with 4,916 devices. Among stores, the Chippenham store in Richmond, Va., collected the most devices at 108. However, AT&T concedes that there is "much work to be done" as millions of devices are discarded every year without being recycled.
AT&T rival Sprint says it has collected more than 4,000 metric tons of electronic waste – more than 40 million wireless devices – through its takeback programs since 2001. These programs have helped the company avoid more than $1 billion in costs. In September, AT&T launched a line of phone chargers with housings made of at least 30 percent post-consumer plastics. The wall and car chargers are also Energy Star 5-rated, meaning that they use "minimal" power when plugged in.
In July this year, AT&T was named as the US telecoms firm with the best sustainable product offering in a study by Verdantix. Sprint and Verizon were also named as communications firms with a strong sustainability offering but the study found that none of the three has yet made sustainability central to its business strategy and product marketing in the way that European telecoms firms have started to do.
Also in July, the company launched its eco-ratings system in stores, allowing customers to compare cell phones' environmental impacts. The rating system – which was developed in collaboration with sustainable business strategists BSR – rates mobile devices on 15 specific criteria in five categories: hazardous substances, environmentally preferable materials, product energy efficiency, end of life take-back and environmentally responsible manufacturing.