There is lots of advancement in technology and research where never-heard products are developed every day. People are getting accustomed to truly new world which is very easy and fast. With every changing day, our lives are getting affected with these advancements. Whatever happens in the market, immediately affects the society. Probably, the reason behind new formations or while amending existing ones is the betterment, that automatically leads to excellence. Nowadays plastic industry is getting huge attention along with new technologies development. Plastic is one element that is touching our lives in every corner. Plastic industry is the important part of our life where the use of plastic materials is extremely high.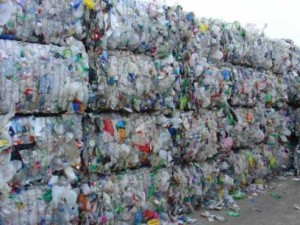 In particular, if you look at your home, there might be thousand things made of plastic and your life is highly dependable on those items. The use of plastic is not only limited to home purpose but is has widespread almost everywhere you go. When it comes to the plastic discussion, India is one country in the limelight above all. There are so many manufacturer firms in India which cater various plastic objects over the seas. This industry is growing and flourishing very high in few times. The future can be predicted as vivid and ever-lasting.
The production rate in plastic industry is seen increasing in past few years. There is a lot of import and export exchange among the countries on plastic and it's various products. The works and efforts of plastic companies are not only limited to satisfy the people demands, even they are looking for the new technological advancements that can increase the optimum production. The future of this industry can be amazingly great because companies are hiring new people who can work extremely well in a marvelous way to achieve greater success. Some of the new advancements like radio frequency embedded plastic and nanocomposites are the rock-solid prove of this technology.
Plastic industry has a wide scope in the market simultaneously people can get engage in the new-fangled intelligence. One good way of getting updates about plastic news is browse through the internet to see what is going out there. You can get complete updates through manufacturer websites only. There are so many websites available over the internet that delivers you information regarding polymer prices, materials, recycling and many more. The meet of plastic industry with the internet is the wonder affecting people brilliantly where one can dig into the ocean of information.
If we go back in the past, getting updated news was merely a dream. At now, technology is getting clicks by your hands with lots of ease. Everybody is using the internet in order to know the latest updates about the market or whatever seems to be feasible. If you want to know more about the plastic industry and its various products or how the products are manufactured, then you only have to navigate through the internet and see what can influence or change your way of living.