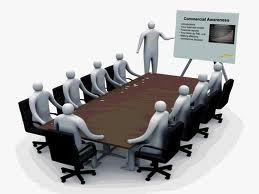 GEORGIA : The 9th RIOS Train the Trainer Workshops will take place February 26–28, 2013 at the Embassy Suites Atlanta – Airport in Atlanta, Georgia. The RIOS Workshops, conducted by First Environment, will cover the fundamentals of management systems, RIOS, and the R2 Practices for electronics recyclers, use of the RIOS Implementation Guide to design and implement RIOS and R2/RIOS management systems and internal auditing techniques.
Special Invited Guest Tracey Blaszak, EHS Compliance Director, Synergy Recycling, will offer insight and practical advice on R2/RIOS implementation and certification. The registration fee is $595 per attendee, well-below cost as a RIOS member benefit.
The Recycling Industry Operating Standard (RIOS) designed specifically for the scrap recycling industry, provides the framework for integrated management systems for quality, environment, and health & safety (QEH&S). The RIOS Implementation Guide provides step-by- step guidance with tools and templates to help RIOS members implement RIOS management systems and R2/RIOS management systems for electronics recyclers integrating the R2 Practices and RIOS. Available only to staff of (or implementation consultants working for) RIOS member facilities, this RIOS training will focus on understanding and using the Guide and conducting internal auditing.
Attendees will review management-system concepts, explore the Guide chapters, work with Guide tools and templates, and learn internal auditing techniques. The training will provide a good foundation for implementing RIOS and R2/RIOS on the ground.
Source:http://www.scrapmonster.com/news/9th-rios-train-the-trainer-workshop-from-feb-26th-to-28th-at-atlanta/1/8070