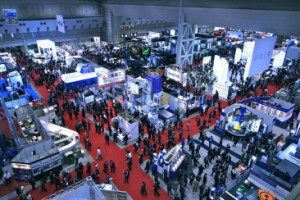 With the increasing global demand and China's new incentive policies, CBI BIZ together with Asia Battery Association will present the 2nd International Li-battery Separator Summit on 1-2, November in Shenzhen, China. The summit is expected to gather more than 150 industrial representatives all over the world.
The organizer, CBI BIZ, notes, the summit will focus on the status quo of international and domestic Li-battery separator markets, discuss how to achieve domestic production of Li-battery separators in China, analyze the trends and investment perspectives for Chinese & overseas Li-battery separator industry and new separator materials, as well as explore the future of Chinese & overseas new energy industry.
The representatives gathered will include chief engineers, marketing directors, academic experts and financial brokers from PP, PE, Li-battery separator suppliers and traders, and Li-battery manufacturers. According to China's 12th Five-year Planning for dynamic sectors, the capacity and sales volume of hybrid electric and plug-in hybrid electric vehicles will both reach 500,000 by 2015.
SOURCE : http://www.adsalecprj.com/Publicity/MarketNews/lang-eng/article-126704/Article.aspx