SPI: The Plastics Industry Trade Association will partner with the Keep America Beautiful (KAB) nonprofit organization to prominently display the message of KAB's "I Want to Be Recycled" campaign throughout the NPE 2015.
"I Want to Be Recycled" messaging will appear throughout the show floor in areas set aside for collecting the plastics waste disposed of by show attendees. In addition, it will be prominently displayed in the Zero Waste Zone, a special sector dedicated for reduce, reuse, and recycle of plastics.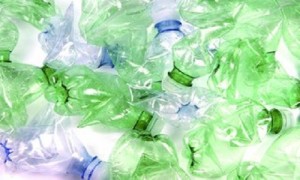 "The message of the Keep America Beautiful campaign, which has been very successful in reaching the general public, is right in tune with the emphasis on recycling that will be widespread at NPE 2015," said Kim Holmes, SPI's Senior Director of Recycling and Diversion. "You can create the best-designed recycling program in the world, but without public participation you still don't have much of a program."
"I Want to Be Recycled" is a public service advertising campaign sponsored by Keep America Beautiful and the Ad Council , a nonprofit organization of volunteers from the advertising industry.
The Zero Waste Zone at NPE 2015 will present recycling demonstrations, multiple displays of products made with post-consumer recycled material, a cradle-to-cradle education experience, and special events, said SPI.
Surrounding the Zero Waste Zone will be the Recycling Pavilion, with exhibits by recycling companies and suppliers of recycling technologies, and the Sustainability Pavilion, featuring technologies that benefit the environment.
More Information…
www.adsalecprj.com