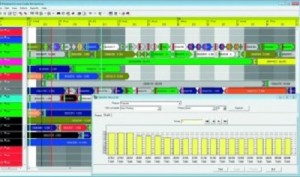 Astrapak Ltd, South Africa's plastic packaging group, has selected the BMSvision PlantMaster MES system to optimize its production scheduling and improve operational efficiency in all of its production facilities.
According to BMSvision, the system has been successfully installed in plants of all five divisions and will be further rolled out to all plants of Astrapak within the next months.Renee Kirkham, Astrapak Systems & Commercial Executive, comments, "The PlantMaster system is designed specifically for the plastics industry and can be deployed in our molding, thermoforming, PET, Development and flexible business without the need for any customizations."
The first step was to install and roll out the Syspro ERP system to manage the administrative side of the business, handling the processing of customer orders right through production to the delivery and invoicing of the goods."The wireless data collection system allows straightforward and cost effective installation and assures optimum flexibility for the future. The PlantMaster system seamlessly integrates with the Syspro ERP system.
The ERP system loads the orders to be produced in the MES data base and the PlantMaster real time scheduling module assists the planner in finding the most optimum production schedule." He explained, "The real magic of the system is that all machines and operations are linked, which allows real time communication between our sales and production staff. This translates into a system that facilitates world class production efficiencies, improved controls, better communication with our customers and shorter lead times."
Source: http://www.adsalecprj.com/Publicity/MarketNews/lang-eng/article-67004619/Article.aspx