Ulsan, Korea – November 20, 2014 – Songwon Industrial Co., Ltd. today announced a global price increase of 8% – 12% on a majority of its SONGNOX®, SONGSORB® and SONGXTEND™ product range of polymer stabilizers for the plastics industry.
The increase is effective for all orders invoiced on or after December 15, 2014 or as contracts allow. However, this price increase does not apply to Japan. Songwon already announced a 15% increase in Japan in line with the different dynamics and economical needs of the region.
About Songwon Industrial Co., Ltd.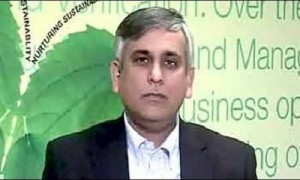 Songwon Industrial Co., Ltd. is the 2nd largest manufacturer of polymer stabilizers in the world with an almost 50 year history of breakthrough solutions. A leader in the development and production of additives and specialty chemicals, Songwon provides added-value products and innovative solutions to the plastics industry.
The company's extensive product portfolio includes polymer stabilizers, alkylphenols and alkylcresols, PVC stabilizers, plasticizers, tin intermediates, polyurethanes, SAP and flocculants.
With headquarters in Ulsan, Korea, the Songwon Industrial Group comprises 17 companies including 2 joint ventures and 1 representative office, located in 9 different countries on 3 continents. The company has 7 manufacturing facilities, 3 of which are located in Korea, Germany, China, USA, India as well as a manufacturing JV plant in China. Songwon also has a worldwide network sales and customer service offices, logistics hubs and stocking distributors.
For further information, please contact:
Songwon Industrial Group
Doris Peters
Director Marketing and Communications
Walzmühlestrasse 48
CH-8500 Frauenfeld
Switzerland
Tel: +41 52 635 0000
E-mail: [email protected]