Polymer markets in Germany and Belgium have witnessed increases this month supported by firm feedstock costs as per the pricing service of ChemOrbis. Strong gains were reported for PP and PE whereas most PVC buyers in these countries are showing resistance to larger hikes and voicing their expectations of a steady trend in the upcoming days.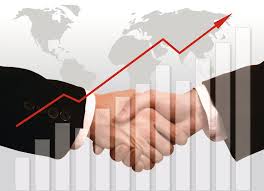 In Germany, the PE market witnessed slightly larger increases compared to PP prices due to reports of limited availability for this product. A distributor reported that he is offering LDPE film €50/ton above December and added that he doesn't have any availability for HDPE these days. He commented, "We are also offering homo-PP with increases of €20/ton from last month while demand is weak for both PP and PE." A converter settled his January gentlemen's agreements with increases of €25/ton for PP copolymers. The buyer reported paying larger increases of up to €40/ton for his PE contracts.
He added, "Our end product demand is good while supply seems to be short. We anticipate rollovers for February." A packaging producer received offers for January contracts with increases of €30-50/ton for LDPE film and €30/ton for LLDPE c4 film and HDPE film. He commented, "We are yet to settle our monthly business, but we expect to pay smaller hikes, especially for LDPE. We expect to see rollovers in February." In the import market, Middle Eastern LLDPE c4 film with 6.5% customs duty showed up at levels close to the low end of the local range, failing to attract buying interest.
Players are also reporting higher prices in Germany's PVC market for January while general expectations are centered on a stable trend for February. A cable manufacturer received offers for PVC k70 with increases of €30/ton, but added that he is planning to push for smaller hikes of up to €10/ton. He said, "Demand is good as the construction sector is performing well owing to warmer than usual weather conditions. Prices may be rolled over in February."
A sheet manufacturer said, "Suppliers are asking for increases of €15-20/ton over December for specialty grades and we think that they will manage to obtain larger gains than the ethylene contract hike. Demand isn't weak while we are anticipating rollovers for February." A packaging producer said that he received offers for January gentlemen's agreements €20/ton above December. He added, "We will settle our contracts towards the end of the month depending on the February outlook. We think that prices won't be under upward pressure next month since crude oil prices may soften while ethylene prices are likely to track a steady trend."
In Belgium, a producer is giving January offers with increases of €30/ton for homo-PP and copolymers and €40-50/ton for LDPE film. A converter reported settling his January gentlemen's agreements with increases of €30/ton for mLLDPE c6 and MDPE film. The buyer said that he also received offers for LDPE film with the same amount of increases, but added that he is yet to settle his contracts for this product. Another converter said that he conceded to pay increases of €50/ton from December for both PP and PS in order to meet his urgent requirements.
According to ChemOrbis, Belgium's PVC market is tracking a trend similar to Italy where sellers toned down their initial January hike requests due to cautious buying activities on the converters' side. A distributor is offering PVC €15-20/ton above December after initially approaching the market with larger hikes of €20-25/ton. He commented, "We reduced our hike requests due to buyers' resistance. However, demand is not bad owing to favorable weather conditions.
In addition, buyers, who held low stocks, returned to the market to make new purchases. For February, we expect to see further gains of €10-20/ton since producers need to recover their margins following consecutive losses over the past few months." A converter reported that he is negotiating to settle his January gentlemen's agreements with increases of up to €10/ton. He commented, "We are only willing to pay small increases as we think that larger hikes than the monomer contract increases can't be justified. We expect to see rollovers in February given the current economic conditions."