NEW DELHI: The polymer demand in India will jump to 14.315 million metric tonnes per annum (mmtpa) during 2016 as it will be driven by the packaging and automotive sectors. With the aim to meet the rising demand, India may raise its polymer output to 11.575 mmtpa during 2016. The polymer demand in India rose from 3.459 mmtpa in 2000 to 9.013 mmtpa in 2011 at 9.1% CGAR. This information was revealed in a study carried out by GlobalData.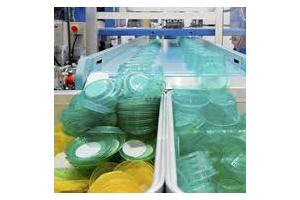 The study further revealed that India's processed plastics exports have jumped in the past five years to $2.323 billion during the fiscal year ended 2011. As the investment in the processed plastics industry is rising consistently, the operation scale will also go up. It will lead to a more efficient processed plastics industry which will complement the upstream polymers industry.
This study carries an analysis of the Indian polymer industry. It throws light on the key features of the industry and explains the reasons for its impressive growth in the past decade. The Indian polymer industry took off in 1957 but its actual growth commenced after economic liberalisation which facilitated the growth of the key polymer end-use sectors. The Indian polymer industry has emerged as the world's third largest consumer of polymers after China and the US.
As the spending power of the Indian middle class is steadily rising, the packaging sector may grow further and develop demand for polymers. It has been found that government's support has been important for polymer industry growth.