At Plast 2015, Netstal of the KraussMaffei Group demonstrated the production of insulin pen piston guides with its ELION 1750-510 injection molding machine in a cycle time of around 8.5s.
The polyoxymethylene (POM) parts are manufactured on a 16 cavity mold from Kebo. The complex processes of the mold and core traction movements during mold removal is controlled by the aXos system.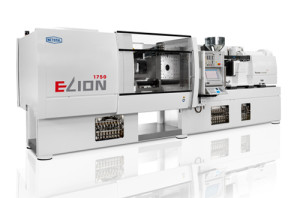 Furthermore, the thermal and geometric properties of the molded part are complex. For example, the very small core diameters must be cooled efficiently in order for the process time to be as short as possible.
"The all-electric ELION is ideal for use in clean rooms. It guarantees the high-precision manufacture of sterile parts in a very clean environment while achieving very short cycle times in compliance with all applicable legal regulations," explained Dr Patrick Blessing, Head of Business Unit MED, Netstal.
At the show, Netstal also demonstrated the processing of a 13g polystyrene (PS) cup on an ELION 1200-530 with a two cavity mold. The cycle time of this application is approximately 2.3s. The partner for the mold is the French firm SN Caulonques.
This process is automated using a handling device supplied by the Italian company Campetella. For material preparation and cooling, components from the Italian company Moretto are being used.
Website:   www.adsalecprj.com