The Perstorp Group, a world leader in specialty chemicals, will be focusing on its innovative caprolactone product range for the PU market at UTECH NA 2014. Considerable investments between 2011 and 2014 have doubled the capacity for caprolactone production and substantially enhanced market and customer support making Perstorp the undisputed world leader in this technology.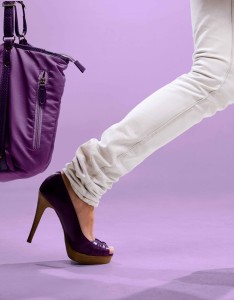 Investing in new plant capacity and product development
Perstorp's Capa™ brand of performance enhancing caprolactones includes an extensive offer of Capa™ monomer, Capa™ polyols and Capa™ thermoplastics. The substantial investments in this advanced and exciting product line will be particularly beneficial to the North American PU market. Capa™ Monomer worldwide capacity has been doubled, alongside greater capacity and availability of Capa™ polyols.
The latest Capa™ investment has been the 2014 commissioning of a pilot plant to support customers' development needs. Customers will now be able to obtain development samples from 200kgs to 800kgs from this new facility, bridging the gap between lab-scale and full commercial quantities.
Customer focused organization for new product development & a fast turnaround
Perstorp's reputation as an innovative, high quality and reliable supplier has been further enhanced by its recent formation of a specialty products sales division in the new Specialties & Solutions Business Area. The S&S sales team is supported by Laboratory, Innovation and Business personnel and is designed to provide a rapid response to customer product development projects in the PU market. This knowledgeable support enables Perstorp to actively work with both the customer's business and technical people, helping them to improve their products and processes and to increase their sales by modification of existing Capa™ grades or through the development of entirely new Capa™ products.
Get ready for Perstorp @ UTECH NA 2014
Visit us at stand no 165 at UTECH NA 2014 to get the inside track on our exciting products and latest developments for the PU market. For more details about what we will be showcasing at UTECH NA 2014 please go to our website>>