WALTHAM, Mass., October 7, 2013 – Novomer Inc., a sustainable materials company pioneering a family of high-performance polymers and other chemicals from renewable feedstocks such as carbon dioxide (CO2), was awarded the Best Paper Award for the Flexible Foams session at the recent 2013 Polyurethanes Technical Conference, sponsored by The Center for the Polyurethanes Industry (CPI) of the American Chemistry Council. The recent conference, held Sept 23-25 in Phoenix, featured 68 technical papers and 27 posters and was attended by over 800 industry professionals.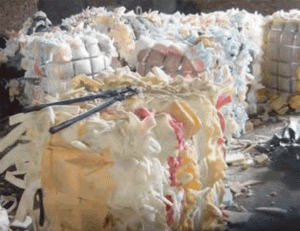 The winning paper focused on the use of Novomer's new CO2-based polycarbonate polyols to deliver enhanced performance at competitive cost. In a study spanning traditional slabstock, resilient molded, and viscoelastic foam formulations, Novomer demonstrated that adding 10-20% polypropylene carbonate (PPC) polyol to the total polyol formulation more than doubles the foam's load-bearing properties (e.g., Compression Force Deflection) and also significantly improves tensile and tear strength.
This flexible foam study focused on the use of one particular commercially-available Novomer polyol, 1,000 Mw PPC diol. Earlier this year, Novomer announced the world's first large-scale manufacturing run of PPC polyol, producing over seven tons of this polyol product. The PPC polyol was scaled up and produced with Albemarle at their Orangeburg, S.C. manufacturing facility using existing Albemarle equipment which was modified for PPC polyol production.
Novomer's polycarbonate polyol technology platform uses a proprietary catalyst to combine waste CO2 with commodity epoxides to produce highly precise polyols which are up to 50% CO2 by weight. These polyols enhance not only the performance but also the sustainability and economics of polyurethane products in a wide range of end-use applications.