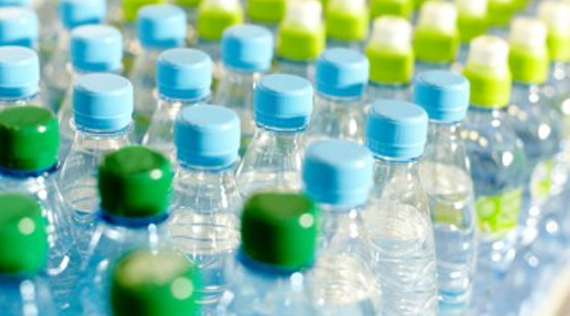 SEATTLE (Scrap Monster): Nestle Waters North America has announced investment of $6 million in the Closed Loop Fund. The investment is part of the company's efforts to promote funding of recycling programs and infrastructure in cities across the US.
The company has now become part of the social impact investment fund along with other major companies including Coca-Cola Co., Colgate-Palmolive Co., Goldman Sachs Group Inc., Johnson & Johnson, Keurig Green Mountain, PepsiCo Inc., 3M Co., Procter & Gamble Co., Unilever and Wal-Mart.
According to Nelson Switzer, chief sustainability officer at Nestlé Waters North America, the company is dedicated to achieve its goal of zero landfill waste in its products and operations. By supporting the collective effort, the company has made a step forward in achieving its goal, by ensuring that recyclable materials from garbage are utilized towards manufacture of valuable resources.
Among industrialized nations, the US presently has one of the lowest recycling rates. Alarmingly, only 30% of the waste stream actually gets recycled in the US. The country must lead the way in recycling in order to create a more sustainable future. Recycling offers immense job opportunities and could contribute tremendously to local and federal economy, Switzer noted. The multimillion dollar investment to the fund will help to boost recycling around the country, he added.
Meantime, Rob Kaplan, Managing Director of Closed Loop Fund stated that Nestle Waters' investment will help to create shared value across the recycling supply chain. Further, the investment will enable people to recycle more, save taxpayer dollars and make significant contributions towards improvement of entire recycling chain.
The first Impact Report released by the Closed Loop indicates that the Fund had invested nearly $19 million in 9 projects in 2015 alone. It currently funds 11 projects which aim to collectively divert more than 4 million tons of recyclable content by 2025. The Fund aims to eliminate more than 40 million tons of greenhouse gas and provide $40 million in economic benefits to municipalities. Incidentally, the Closed Loop Fund has diverted more than 100,000 tons of recyclable content, to date.
The beverage giant has been leveraging key partnerships in a bid to attain its sustainability goals. Nestle Waters North America had recently joined How2Recycle, a movement to boost recycling of plastic bottles. The company has made notable progress by reducing plastic content in water bottles by over 60% when compared with 1994 levels. As a major advocate of recycling, 9 out of 10 Arrowhead Mountain Spring Water bottles produced by the company has been proved to contain 50% post-consumer recycled plastic content.
Founded in 2014, Closed Loop Fund is a social impact investment fund that provides cities and companies access to the capital required to build comprehensive recycling programs. Closed Loop Fund brings together the world's largest consumer product, retail, and financial companies committed to finding a national solution to divert waste from landfills into the recycling stream.
source-:http://www.scrapmonster.com/news/hazardous-waste-growing-at-alarming-rate-assocham/1/65111