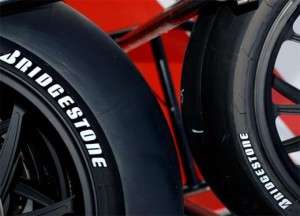 Lanxess announced on January 17 that its subsidiary company Rhein Chemie will build a new rubber additives and release agents production plant in Lipezk, Russia for the automotive and tire industries.
Construction of the new plant will begin early this year, and production is expected to start in the first half of 2013, where Rhein Chemie will produce up to 1,500 metric tons of Rhenogran rubber additives and around 500 metric tons of Rhenodiv release agents each year, according to Lanxess. A production facility for Rhenoshape bladders used in tire production, with capacity of up to 80,000 units annually, will be added in 2016. Total investment will amount to 5 million euros.
"Russia and the CIS (Common Wealth of Independence State) are key growth markets for us as part of our strategic focus on the BRIC countries and global megatrends such as mobility. By building this site we want to benefit directly from the potential this region offers," said Rainier van Roessel, Member of the Board of Management of Lanxess.
The company had originally planned to build the site in Dzerzhinsk. "But there, the development of the industrial region has been so much delayed that we had to look for alternatives to be able to quickly meet the high demand for our products," added Anno Borkowsky, Managing Director of Rhein Chemie GmbH.
"We are seeing a rise in demand from the Russian car and tire industries for quality products, and we will be able to cater to their needs in the future through our new plant and high-quality, innovative product portfolio," Mr Borkowsky declared. According to studies, Russia will be the biggest market for passenger cars in Europe by 2016, with more than 3 million vehicles produced, says Lanxess in the press release.
Rhenogran and Rhenodiv are used primarily in the manufacture of car tires and technical rubber products such as hoses and seals.
Source : www.adsalecprj.com