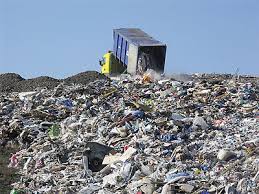 SAN DIEGO : The Board of Supervisors have unanimously decided to select Cleveland Tennessee based landfill management specialist, Santek Waste Services as the new landfill operator for La Paz County, Arizona. The selection was approved after staff and consultants made the recommendation following a review of proposals from four solid waste management firms during a Request For Proposals (RFP) process which began way back in 2012.
For the past 20 years, the Board said that the site has been safely and professionally operated under a Regional Solid Waste Facilities Operation Contract with Browning Ferris Industries, (BFI), now known as Allied Waste Services/Republic Services. The contract with Allied expires only on November 30, 2013, which provides both operators with ample time for a smooth transition. The Santek Waste Services will operate on the remote, desert landfill is located near Blythe, California and bordered by thousands of acres of federal and state property. The 640 acres site enjoys both rail and highway access and receives special waste and MSW generated from the California market.
La Paz County also plans to solicit waste conversion or renewable energy projects to attract additional waste streams for processing including tires, metals, liquids, mining waste and biofuel producers.Property for waste conversion projects is available at the landfill or at sites located a few miles north of the landfill.
The Board of Supervisors also voted to give staff and consultants approval to create teaming relationships with certain transport and logistics companies to support bringing waste to the site by rail, as well as to plan for the construction of a rail trans-load location that supports the operation with competitive, long-term transportation and disposal contracts.
Source: http://www.scrapmonster.com/news/la-paz-county-appoints-new-landfill-operator-effective-december-this-year/1/8556