NEWTOWN, CT., U.S.A., June 21, 2013:The keynote speakers for the 22nd annual Society of Plastics Engineers (SPE) Thermoforming Conference® will focus on the impact of global consolidation and new economic forces on the thermoforming industry, it was announced today by SPE's Thermoforming Division.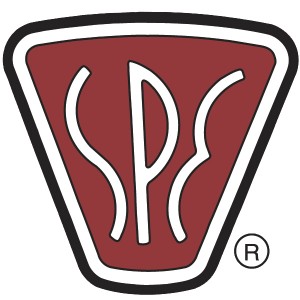 With the theme of "Forming Tomorrow's Innovation," the Thermoforming Conference will take place September 9-12, 2013 in Atlanta, GA at the Renaissance Atlanta Waverly Hotel and the Cobb Galleria Centre. There will be two keynote addresses:
● Lead, Follow, or Get Out of the Way: Global Consolidation in the Thermoforming Industry. [Tuesday, Sept. 10]. Drawing on proprietary information gathered in twelve years of research, Thomas Blaige of Blaige & Company, LLC will discuss strategies for success amidst today's mergers and acquisitions. Since 2001, over 54% of the top 50 thermoforming companies have undergone a change in ownership or gone out of business.
Mr. Blaige's firm is an international investment banking firm serving the plastics, packaging, and chemical industries. During the past 30 years, his team of experts has completed over 200 transactions and visited more than 400 operations in over 40 countries. The company's research department tracks and analyzes over 500 plastics industry M&A transactions annually on a global basis.
● Thermoforming in the New Normal Economy [Wednesday, Sept. 11] Drawing on data and insights from his thermoforming research programs, Dr. Peter Mooney will provide an economist's perspective on recent patterns of growth and technological change, highlighting some of the opportunities and challenges that like ahead.
Dr. Mooney holds a Ph.D. in economics from the University of North Carolina at Chapel Hill. His company, Plastics Custom Research Services (PCRS), conducts single- and multi-client plastics industry market research programs. Dr. Mooney has researched and published over 75 major multi-client reports and conducted over 100 custom research programs covering the full spectrum of materials, processing methods, and markets.
"The Thermoforming Division has reinvented its conference this year," said Eric Short, 2013 conference co-chair. "From the new business-friendly schedule to the co-location with the SPE Extrusion Division's MINITEC, attendees can expect a fresh new event in Atlanta."More information is available at www.thermoformingdivision.com