As the global population grows and advances, the demand for construction and civil engineering work continues to increase with sealing materials being used to keep water out of building and in reservoirs and landfill. The next AMI international waterproofing conference looks at markets, technical innovation, performance and manufacturing and will take place from 10-12 December 2013 at the Hotel Nikko in the heart of the lively city of Duesseldorf alongside the traditional German Christmas markets.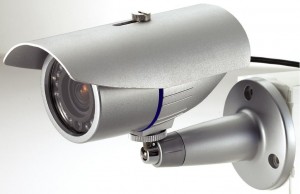 This year's conference programme examines waterproofing from production technology and materials through to performance and applications. The event kicks off with a review of the waterproof membrane market dynamics in Europe by Jon Nash, leading consultant at Applied Market Information, and a global review of reinforcements by Milliken.
Water is in short supply in many geographic regions and reservoirs with waterproof linings are being built. At the other end of the scale the waste products are being put into landfill and geomembrane liners are in use to protect the environment from harmful leachate. Naue has studied the barrier properties of landfill cap membranes while the National Radiation Protection Institute has looked at the radon and soil-bacteria resistance of geomembrane materials. The Intertape Polymer Group of Canada is seeing an increased role for reinforced membranes in geotechnical applications. H&R Chempharm has reactive geo-materials.
As the demand for housing escalates, waterproof roofing membranes are protecting the commercial and high rise domestic buildings in major cities. In exposed roofing the wind load is a big factor and Constructech Sweden has software to calculate this. SFS Intec has a next generation induction welding method of membrane fixing, while Paramelt Veendam has more traditional adhesive technology. BASF produces anti-UV additives and reflective pigments to protect exposed materials. Davis-Standard provides membrane manufacturing equipment including coating application.
The role of the waterproof membrane is expanding to provide several functions to improve energy efficiency, for example, roofing and landfill caps can incorporate photovoltaic cells in the structure of the membrane generating energy and income with very little additional weight. In Valencia, Professor Miguel Redon was involved in developing floating photovoltaic membranes for reservoir covers. The addition of light pigments and minerals can reduce the heating under a roofing membrane by reflecting sunlight, for example this can cool a building and cut the air conditioning costs: Carlisle Construction has membranes and expertise in this field. The potential for condensation under membranes has been studied by Wiss Janney Elstner Associates.
Where green space in a city is at a premium, waterproofing can be selected to allow for roof and wall gardens, which also add an insulating layer to the building. The membrane has to be carefully selected for root resistance. Bonar Xeroflor is involved in this market. Sustainability is a big factor in construction and Lanxess now has the world's first bio-based EPDM elastomers for waterproofing production.
There is now extensive experience of the durability of polymer and bitumen materials in waterproofing from bitumen in the Hanging Gardens of Babylon to the current day. Durability is the key property required in construction and this is a common discussion point at Waterproof Membranes 2013, which brings together the waterproofing membrane industry and supply chain to debate best practice in performance and manufacturing for roof and geomembrane applications.