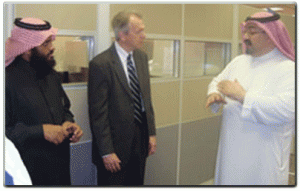 Bangladesh has the potential to become a global player in plastic industry by raising its turnover to $2.0 billion by 2015 and $4.0 billion by 2020, says a recent survey conducted by the Economic and Social Commission for Asia and the Pacific (ESCAP) of the United Nations. Due to lack of government's initiative like exploring new markets and creating awareness among the manufacturers, the country is yet to reap financial benefit from the growing global demand for plastic goods.
If proper infrastructural support is provided, proper waste management and recycling facility is ensured and skills development is enriched, Bangladesh could definitely be a global leader of plastic industry, the report said and suggested that the government should set up a separate economic zone for the plastic industry offering uninterrupted power supply to the factories. In fact, local industry leaders have long been demanding solution to those issues.
Plastic industry has enormous possibilities in the country. There are many unexplored markets Bangladesh is yet to reach. The Export Promotion Bureau (EPB) has set 33.13 per cent export growth target in the plastic sector. It is very much possible to attain the target what the UN report has suggested. Plastic-based products currently represent a sizeable sub-sector in the chemical industry in Bangladesh. The ESCAP report said the current market size of plastic products is around $1.0 billion — $714 million in the domestic market and the rest in the global market. The plastic sector has around 3,000 manufacturing units that offer jobs to more than two million people directly or indirectly.
The report said Bangladesh is one of the lowest plastic consuming countries. Per capita use of plastic and plastic-based products in Bangladesh is estimated at two kilograms (kg) a year against the global average at 80 kg. This indicates that such consumption in Bangladesh is expected to rise as the economy is picking up. Substandard Indian and Chinese plastic products like plastic-made hanger, furniture, doors, windows, crate, plastic toys, hair band, clips and jewelry items are flooding the market through dumping.
If government can stop the dumping, local consumption would increase. Plastic recycling has also developed as a sizeable component of the plastic industry with major recycling centres operating in and around Dhaka. Availability of river water and low transportation costs have made the recycling units in and around Dhaka economically viable. A total of 300 small units are recycling around 138 tonnes of plastic wastes a day. The plastic industry achieves more than 10 per cent of their earnings from the garment sector.
With the Chinese plastic manufacturers shifting their bases to low-cost Asian locations, Bangladesh remains an ideal choice, but poor infrastructure is threatening to cloud the prospect. Scores of mid-sized Chinese companies are moving to countries like Vietnam, Indonesia, Bangladesh, India and the Philippines, as they face higher workers' wages at home. While Vietnam is trying to take advantage of the emerging situation, Bangladesh fails to harness the full potential of Chinese companies' relocation due to the lack of better roads, port facilities, power and gas shortage.
No data were available on how many Chinese plastic manufacturers have already moved production bases to Bangladesh or how many are in the queue. Foreign buyers prefer the destinations which offer various ranges of products with a number of companies offering choices. Demand for plastic products is increasing in foreign markets in terms of quality and cost of production. RFL, a local plastic company is now exporting plastic products to India, Saudi Arabia, Dubai, Qatar, Spain, France and some African countries. Export to India is also growing as the demand for Bangladeshi plastic items in India's seven North Eastern states is increasing.
Many plastic companies now go for expansion considering the demand in both local and international markets. Country's plastic factories are mainly located in the capital's old areas that need to be maintained properly for attracting buyers. Environmental issue is another main threat to the development of plastic industry in the country. The ministry of commerce (MoC) has formed a new council for the development of the plastic sector.
The country's export of plastic products fetched $88.69 million during the last financial year (2011-12), registering a significant increase by 29 per cent. According to Export Promotion Bureau (EPB) data, export of plastic goods was $68.76 million during the corresponding period of the fiscal 2010-11.
Meanwhile, the government has planned to set up exclusive industrial estate for the plastic sector. The proposed industrial estate, in suitable places near Dhaka, is expected to provide land and infrastructure facilities to manufacturers of plastic goods, both for local and export markets. Plastic goods have already a good market abroad and establishment of the separate estate will further encourage entrepreneurs to set up more sophisticated high-end industries.
Currently, plastics are being exported from Bangladesh as accessories of various export items like garments, tea, jute etc. and also as finished goods. Plastic packaging materials for export-oriented readymade garments, jute, tea leather, fish and the packaging for all other export items are now being manufactured by the local plastic factories. In order to boost export of plastic products, the government must cut the production and shipment costs.
Competitive price and maintenance of global standard by local companies have attracted the international buyers to import from Bangladesh. The demand for Bangladeshi plastic goods is increasing, especially in the USA and European countries, due mainly to restriction on Chinese products. During the last five years, export of plastic goods has increased by Tk 6.13 billion witnessing on an average 40 per cent annual growth. Established as a backward linkage industry, plastic sector has now become one of the leading foreign currency earners of the country.
Exported plastic products include shopping bags, butcher bags, PVC pipe, polyethylene-sheets, ball-pens, tooth-brush, toys, hanger, hand-gloves, artificial flowers, table-covers, computer accessories; wastebaskets and wall-clocks. Major destinations of local plastic products are Poland, China, India, Belgium, France, Germany, Canada, Spain, Australia, Japan, New Zealand, the Netherlands, Italy, United Arab Emirates (UAE), Malaysia and Hong Kong.
For its tremendous growth and inevitability, plastic sector has already been recognised as a major sector worldwide like textile and steel. The growth of plastic industry and the export of plastic items from Asian countries increased by more than 10 per cent each year on an average for the last 10 years.
However, the plastic sector is facing difficulties also due to image crises driven by ban on polythene bags. But the fact is – plastics, if properly processed, are eco-friendly. Unfortunately, propagation of half-backed information and ill-founded concepts against plastic goods tend to malign the plastic industry.
The government should focus more on setting up a technology centre as well as some training centres to create modern designs and attract more buyers. Although the plastic industry in Bangladesh has made remarkable progress over the years, it still lacks a well-designed approach for achieving long-term and sustainable growth. The government should ensure policy consistency and policy direction for its sustainable growth.