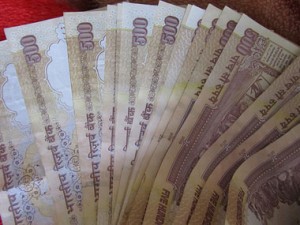 The Indian government raised customs duties on all polymer imports from 5% to 7.5% effective as of May 8, 2013 as per the pricing service of ChemOrbis. Buyers are expressing concerns about how the increase in duties will affect their margins, while traders and producers are generally anticipating better sales for local cargoes relative to imports for the short term.
Converters in the PVC market claim to have so far been able to pass on their increased production costs to their customers, although they are not sure if they will be able to do so over the long term. An Indian plastic pipe converter said, "We have been able to pass on the increase in customs duties so far, since it is currently the high season for our end products. However, we are concerned that we will have to shoulder more of the additional costs once the monsoon season begins and the high season for our end products ends."
A converter manufacturing PVC calendaring reported, "So far, the only real change affected by the rise in customs duties has been higher prices for plastic end products."Traders report that the rise in customs duties has not had much of a dampening effect on import activity as yet. A trader based in Mumbai stated, "We sold some Taiwanese PVC with $5/ton discounts from our initial offers and we are planning to source some more import cargoes as demand is fairly healthy. Buyers have been successfully able to pass on the increase in customs duties in the first two weeks after the duty change."
A Japanese trader offering Taiwanese and Chinese to PVC to India reported, "Our exports to India show no signs of slowing down after the customs duty hike. Local producers have taken advantage of the new duties to raise their prices, so imports have not lost much of their competitiveness versus local materials."
Meanwhile, PE buyers are voicing stronger complaints about the increase in customs duties and have reported less short run success in reflecting higher import costs onto their end product prices. A converter in the film and packaging sector stated, "The increase in customs duties has made running our business more challenging just after we finished an expansion at our plant and we are not happy with the government's decision. Demand for our end products is normal but we had already been struggling to maintain healthy cash flows before the hike in customs duties.
We need to purchase some metallocene-LLDPE and there is not much local availability for this product."According to ChemOrbis, a source from a company producing additives for plastic film applications reported, "We received some domestic offers and are now waiting to receive import prices for comparison. Although the local offers we received moved higher, we believe that they will be more competitive than import prices once the increase in customs duties is taken into consideration."
A source from a domestic PE producer voiced similar comments, saying, "Our sales are strong as the depreciation of the Indian rupee and the recent increases in customs duties have encouraged more buyers to source locally."