AHMEDABAD: Gujarat's plastic park at Dahej and Sanand to attract Rs 5000 crore investment. Land for Dahej has already been allotted, while the land allotment for Sanand Park would soon take place.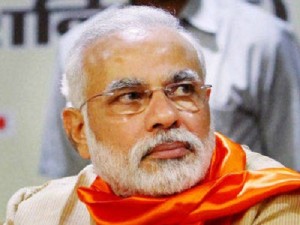 "Nearly 150 MSME companies have booked their plots at Dahej plastic park" says Raju Desai, chairman – executive committee, Plastivision India 2013, which is a trade fair organized by All India Plastics Manufacturers Association (AIPMA). He was on a visit to Ahmedabad on Saturday to promote the five day plastic exhibition to be held at Mumbai starting from December 12. Indian plastic industry consists of 85% of medium and small manufacture enterprises (MSME).
Gujarat produces 70% of plastic raw material (polymers) and also 70% of plastic machines are produced. The total numbers of plastics units are more than 10,000 in the state, out of which 40% are recycled units. Talking on Gujarat's plastic industry scenario, he said "The petrochemical policy of the government of Gujarat is positive for the manufacturers; however our plea to the government is to provide subsidy for the recycling industry like TUF for textile industry. Since it is the recycling industry that helps control the pollution in the environment".
The Gujarat government has already allotted 200 acres land at Dahej in Bharuch district in Gujarat, while another 100 acres of land will be allotted at Sanand in Ahmedabad. With 150 MSME booking their manufacturing unit at Dahej plastic park, it is expected to attract Rs 3000 crore investment, says Mr Desai adding that another Rs 2000 crore investment would be attracted at Sanand Plastic Park, as most of the big players mainly plastic automotive parts makers would set up their shops at Sanand.
According to Mr Desai, some of the known names that have booked their plot at Dahej Plastic Park are Parag Polymers, Intercontinental Polymer and Jyoti Plastic Works. He also informed that few Israeli companies have also taken land adjacent to the Dahej plastic park, but they are not part of the plastic park.
Indian plastic industry is worth Rs 90,000 crore that includes processing, machinery and raw material makers and is surging at a growth rate of 15% per annum. Annually, India consumes 10 million ton polymers (plastic raw material) and out of which 90% are consumed domestically as finished products.
"We have a target to double the polymers consumption within next five years" said Mr Desai adding that there is a huge growth potential in plastic industry especially for exports, as India is turning into a sourcing hub for white good industry and for other industry as well.
Globally, India stands third in polymer consumption with China being the second largest consumer, while US tops with 25 million ton polymer consumption per annum. "India per capita consumption is 8.5 kg per annum' say Mr Desai adding that the world's average per capita plastic consumption is 22 kg per annum.
Source: articles.economictimes.indiatimes.com/2013-11-23/news/44390058_1_plastic-industry-aipma-plastics-manufacturers