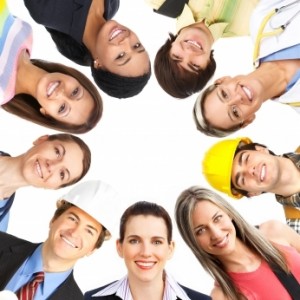 The Graham Packaging Co. is getting ready to pack up and leave Vandalia — taking more than 130 jobs with it.
News broke Tuesday that the company had sent a letter to its employees telling them the factory will shut its doors during the third quarter of this year. The plant, which makes plastic bottles, employs 126 hourly workers and 12 salaried staff, with another 77 hourly employees currently laid off. It had once employed more than 800 workers before a series of earlier layoffs.
Calls for comment to the company's headquarters in York, Pa., were not immediately returned Tuesday afternoon, but in the letter to employees, the firm said: "The decision to close the Vandalia plant is not a reflection of the work force, but rather a result of the overall company strategy of plant rationalization and optimization of its network.
"These issues have resulted in an overcapacity situation in our plant network. Therefore, we are forced into consolidating plant operations."
Worried by persistent rumors of an impending closure, Vandalia Mayor Ricky Gottman had been part of a team of local business leaders and state Sen. Kyle McCarter, R-Lebanon, who met with company officials to try to persuade them to stay. Gottman said Tuesday the city had worked with the firm to modify its water bill to help it curb expenses and, in meetings dating back over the past year, had stood ready to assist in any way it could.
"When we asked if we could do anything in order to keep the facility open, we were told 'No,'" the mayor added. "Over the past week, I have tried numerous times to contact an official at Graham Packaging and have yet to receive any return calls."
But with Fayette County's unemployment rate hovering around 10 percent, the mayor said he wasn't about to throw in the towel. Calling Tuesday "a sad day," Gottman said he would continue his attempts to meet with top company officials who were in town to announce the closure.
"I am not going to give up," said Gottman, who said the plant, under other owners, had a history dating back several decades. "I think they have been a good steward to our community, and I would like to see them stay here," he added.
As a fallback position, the city and business leaders will be working with state officials to pursue talks with other companies that might want to take over the Graham plant.
Source : herald-review.com