Two big commodities having exchanges between them are separated by 3,000 miles however, are linked by the trade in plastics having a launch for polypropylene future contracts at the same time.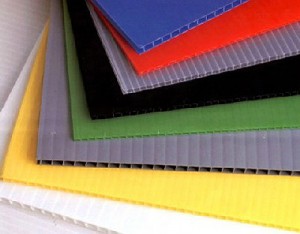 After signing a memo of understanding in 2012 the Dubai Gold and Commodities Exchange (DGCX) and Dalian Commodity Exchange (DCE) set up their new contracts on Feb. 28.
The Gulf region produces more than 50 million tons of plastics on annual basis, and a major percentage is exported to China which is the largest consumer of plastics in the world. A statement Said by Gary Anderson, CEO of DGCX.
Anderson said giving a statement "We believe our plastics futures contract will be a key risk management tool for all participants in the plastics supply chain, including producers, traders, convertors and end-users."
The simultaneous launch was a planned move by the DGCX and the DCE to control and minimize risk. AS Anderson said "We have timed our contract launch with that of DCE in order to maximize liquidity and provide trading opportunities between the two contracts."
Li Zhengqiang who is a CEO of DCE added in statement that "Though China is the largest importer of polypropylene, participants in the market have been exposed to significant price risk for several decades,", "We have been working with DGCX to structure a similar plastics contract that helps the plastics industry to hedge their exposure effectively."
The Dubai exchange's PP futures contract is classified at 5 metric tons and quoted in U.S. dollars per metric ton. Warehouses will be to be found in Jebel Ali and Dubai World Central and the exchange put belief that physical delivery will limit price inconsistency between futures and physical markets.