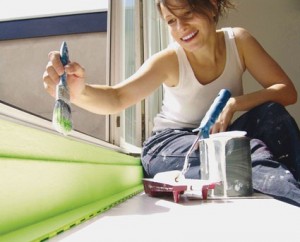 The U.S. Environmental Protection Agency (EPA) has proposed that companies be required to report to EPA all new uses, including in domestic or imported products, of five groups of potentially harmful chemicals. Over the years, these chemicals have been used in a range of consumer products and industrial applications, including paints, printing inks, pigments and dyes in textiles, and flame retardants in flexible foams, plasticizers and some building materials.
The five chemicals EPA is targeting are polybrominated diphenylethers (PBDEs), benzidine dyes, a short chain chlorinated paraffin, hexabromocyclododecane (HBCD), and phthalate di-n-pentyl phthalate (DnPP). The agency is also proposing additional testing on the health and environmental effects of PBDEs.
PBDEs, used as a flame retardant in manufacturing, is of special concern. In high concentrations, the chemical can disrupt the hormone system and impair neurological development in children. PBDEs are found in a wide array of products, including building materials, electronics, furnishings, motor vehicles, airplanes, plastics, polyurethane foams, and textiles.
"Although a number of these chemicals are no longer manufactured or used in the U.S., they can still be imported in consumer goods or for use in products," said Jim Jones, EPA's acting assistant administrator for the Office of Chemical Safety and Pollution Prevention. "[These] proposed actions will ensure that EPA has an opportunity to review new uses of the chemicals, whether they are domestically produced or imported, and if warranted, take action to prohibit or limit the activity before human health or environmental effects can occur."